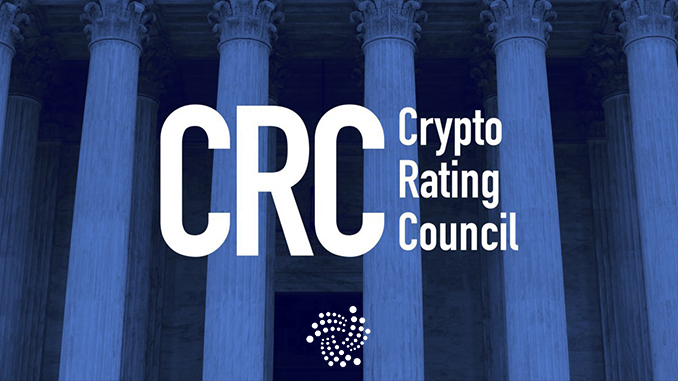 IOTA is pleased to have been rated by the Crypto Rating Council. With a grade of 2.0, experts certify IOTA as probably not being a security token and therefore probably not subject to regulation under US law.
It is almost a month ago that IOTA overcame the biggest crisis in its history by restarting the central coordinator for the time being. Previously, a security hole in the official Trinity Wallet had forced IOTA to suspend Mainnet for about a month. Now, however, expectations of the IOTA Foundation and investors are moving forward again. IOTA is now making an important step towards a widely accepted crypto currency by being taken seriously and rated by the Crypto Rating Council. As IOTA announced in a blog post, the rating was 2.0. On the scale of 1.0 to 5.0, with which the Crypto Rating Council classifies its assessments, this means a clear tendency for IOTA not to be subject to US regulations as a security token.
Background on Crypto Rating Council and IOTA
The Crypto Rating Council was founded in October 2019 on the initiative of Coinbase. Together with other leading crypto exchanges, the Council aims to provide investors with sound information for their risk management. The decisive factor is whether an old coin is in danger of being targeted by the US Securities and Exchange Commission (SEC). If the SEC classifies a crypto-currency as a security, there is a risk of fines amounting to millions.
At IOTA, the Crypto Rating Council views the situation positively. IOTA's concept of becoming the standard in the Internet of Things (IoT) therefore points more to a utility token than a security token. However, one is also reminded of the ICO of IOTA at the end of 2015, where 434,000 US dollars were collected. With a grade of 2.0, IOTA is in good company; Ethereum (ETH) and Algorand (ALGO) are also in good company.
The IOTA Foundation welcomed the verdict of the Crypto Rating Council. This will make it easier to find cooperation partners and investors, especially in the USA, as they can now assume that IOTA is legally secure. In addition to IOTA, the Basis Attention Token (BAT) and the USDCoin (USDC) were also examined by the Crypto Rating Council for the first time. BAT received a grade of 2.0 and USDC celebrated its best rating of 1.0.
Conclusion: At IOTA you can see land in sight again
Although the IOTA exchange rate had halved as a result of the security debacle, it has now been relatively stable for two weeks at just under USD 0.15. Investors have therefore not given up on IOTA completely, but hope that IOTA will free itself from unpleasant news in the long term and be able to refocus on the further development of the project. The piece of the puzzle Crypto Rating Council may prove to be helpful in this respect, as it is actually used by investors in and outside the USA as an important indicator for investment strategies.
---