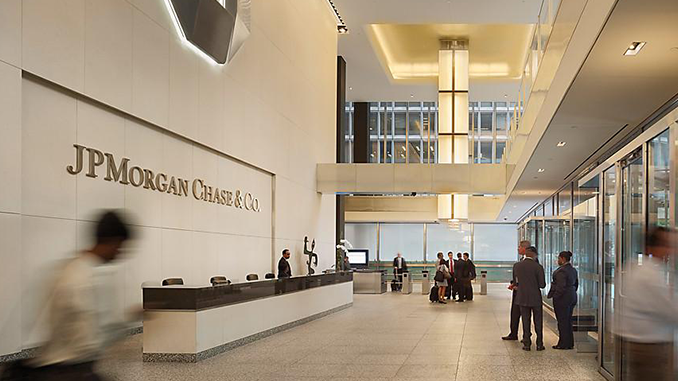 Four years ago, the major US bank JP Morgan launched a stablecoin for US dollars on its private blockchain. Now this is also becoming usable for euros and Siemens is the first user. SAP is also experimenting.
In 2019, US big bank JP Morgan launched its own stablecoin JPM Coin – in crypto years ago half an eternity. In parallel, JP Morgan also developed its own blockchain to enable JPM Coin transactions for institutional clients. Now, business news agency Bloomberg reports that JP Morgan now also allows transfers in euros in this system. The first customer was the German company Siemens. Advantages of money transfers via the JPM Coin are 24/7 availability, immediate confirmations and low fees.
The report also reveals that more than $300 billion has already been transferred at JP Morgan over the past four years via the internal crypto network. However, this remains a niche business so far compared to the nearly $10 trillion in payments the major bank processes daily. When JPM Coin launched, observers saw it as a potential competitor to Ripple (XRP). Ripple's altcoin sees its main use as a bridge currency for international money transfers, and XRP can be used in this context when conversions need to be made between different currency areas.
The fact that word is spreading in the industry about the advantages of blockchain solutions for fast and international money transfers is also proven by the example of SAP. The German software company began integrating the stablecoin USD Coin (USDC) into its systems in mid-June. In a blog post, SAP describes that this is first an experiment without monetary value. But SAP also cites as advantages of such a solution for international money transfers that the fees of up to $50 that would otherwise be charged are drastically reduced. In addition, they are processed immediately and transparently, whereas classic international transfers take up to seven days and neither the sender nor the recipient is informed about the status of the transfer in the meantime. SAP also plans to natively integrate a euro-based stablecoin into its software.
Conclusion: Stablecoins are catching on in banking and large-scale industry
The examples of JP Morgan, Siemens and SAP demonstrate how, after a slow start, the topic of stablecoins is now gaining more and more ground in practical applications on a large scale. The advantages of instant transfers, non-stop availability and low fees are obvious. When it comes to stablecoins, which are also important in crypto markets, USD Coin (UDSC) seems to be gaining an edge in large-scale and traditional finance. This is because the stablecoin for which Circle is responsible has already been integrated with Visa and, according to a market overview from the summer of 2022, also already largely meets regulatory requirements. It is quite possible that USDC will overtake Tether (USDT) in terms of market capitalization in the foreseeable future.
---