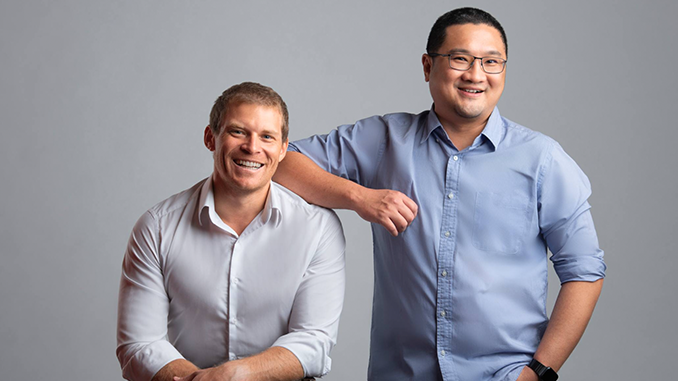 The trade magazine "Tech In Asia" has researched Bake, the crypto company co-founded by Julian Hosp behind DeFiChain (DFI) and DUSD. According to the report, Bake is in trouble. Hosp disagrees.
Julian Hosp has become a crypto celebrity through projects like TenX and Lyoness, taking a lot of criticism. Now, the trade magazine "Tech In Asia" has published a detailed report dedicated to Bake (formerly Cake DeFi), Julian Hosp's current project. In a nutshell: Bake needs to cut back, in part because its Singapore-based cryptocurrencies DeFiChain (DFI) and DUSD are flopping. Hosp disagrees on X (formerly Twitter), saying the research by "Tech In Asia" was just looking for a headline.
Questionable headline translates as "Cake Group lays off staff amid falling sales, denies cost cuts." The magazine goes on to say that in official accounts, Bake has laid off 34 employees since January. But according to a former colleague, the number of Hosp employees fired in 2023 is closer to 60, and Bake is currently running at a monthly loss of $1 million Singapore. Hosp, on the other hand, says Bake has open positions and is expanding its workforce. Hosp does not elaborate on the loss statement.
Tech in Asia" has taken a closer look at Bake's DeFiChain (DFI) and DUSD projects and comes to unflattering conclusions. First and foremost, investors are led to believe that decisions about strategy in the ecosystem are made by a Decentralized Autonomous Organization (DAO). In reality, 70 to 80 percent of the voting nodes are controlled by Hosp's Cake Group – but only 50 percent are needed to push through a decision. In plain language. DeFiChain may have Decentralized Finance in its name, but Hosp and his co-founder U-Zyn Chua have created a centralized structure tailored to themselves.
Alleged stablecoin DUSD trades at 0.25 instead of 1 U.S. dollar
We have highlighted the negative price developments of DeFiChain and the algorithmic stablecoin DUSD several times, most recently in June. Now, the alleged stablecoin has drifted even further away from the promised 1:1 peg to the US dollar and is trading at around 0.25 US dollars. According to Tech in Asia, as of May 2022, DUSD was still backed by US$45.7 million in monetary guarantees. A former employee reports that in the meantime, however, no reserves are being held for DUSD at all. Much worse, the number of DUSD in circulation is actually increasing. So money continues to be printed wildly. Neither Bake nor Hosp wanted to answer questions on this and referred to the DAO as the responsible organization behind DUSD. But this DAO is controlled by Bake aka Hosp and U-Zyn Chua – here the proverbial cat bites into the tail. For users who still hold DUSD, the situation is aggravated by the fact that they pay a 40% fee when they try to sell their DUSD. The DUSD are thus only worth almost half of the actual rate, if at all.
Data from DeFiLlama shows how the DeFiChain is losing traction. In May 2022, there was still $1.2 billion in capital invested there, but now there is only $187 million. During the same period, the price curve of DFI experienced a plunge from over 4 US dollars to currently 35 cents – investors have lost a lot of money here, just like with DUSD and DFI. We have also seen this pattern with other projects by Julian Hosp.
According to "Tech in Asia", a hack at the beginning of 2022, in which around 1,780 Bitcoin (BTC) with a market value of almost 90 million US dollars at the time, also contributed to the demise of the ecosystem. Cake group does not provide any information on whether and how the loss was compensated. This also does not exactly ensure transparency.
Conclusion: Julian Hosp, DeFiChain and DUSD are threatened with failure.
Sunnyboy Hosp has read the report from "Tech in Asia" and only denies the detail of the job cuts. For investors, however, it would be much more important to learn how Hosp plans to breathe fresh air into the DeFiChain and DUSD ecosystem. Because here the results of "Tech In Asia" coincide with ours – and there is a threat of total loss. But those who know Hosp a bit also know: the marketing talent has long since discovered the next buzzword after DeFi, namely Bitcoin Ordinals. Here, his co-founder and CTO is already working on further projects. Of course, it's fair to ask where he finds the time when there are so many construction sites at DeFiChain at the moment. We can only advise you to refrain from participating in the projects of Julian Hosp, because most investors will be losers and are only exit liquidity for Julian Hosp and his team.
---