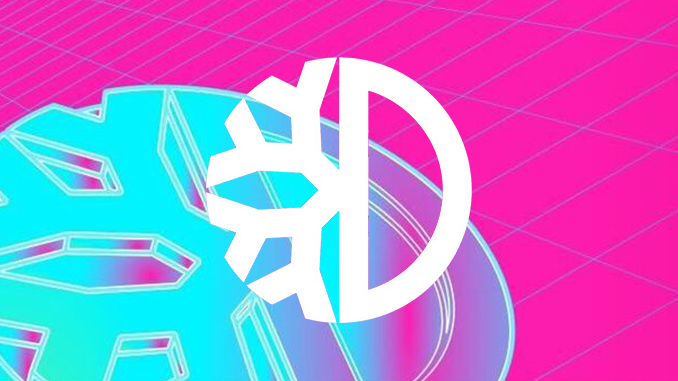 Decentralized USD (DUSD) is another stablecoin that has decoupled from its peg to the US dollar. DUSD is based in the DeFiChain ecosystem, a project by controversial Julian Hosp.
In May, it was TerraUSD (UST), an algorithmic stablecoin whose concept imploded under practical pressure. Now in June, Tron's (TRX) similarly conceived Decentralized USD (USDD) is struggling to survive. In addition to these two prominent cases, DUSD (Decentralized USD), a stablecoin belonging to DeFiChain, has landed in troubled waters. In recent days, DUSD's price curve slipped below 80 cents, far from the 1:1 peg to the U.S. dollar it was supposed to have. DeFiChain seems to be in trouble elsewhere as well. The project was founded by Julian Hosp, an irritating figure not only in the German-speaking crypto scene.
In forums like Reddit, investors are looking for ways out of DUSD's misery. Because according to calculations there are around 200 million DUSD in circulation, but these are only backed by a good 20 million US dollars. If all investors withdraw their DUSD from DeFiChain, the value would probably fall towards zero. In an official blog post from mid-May, DeFiChain still invokes differences to UST at Terra – but reality seems to catch up with Julian Hosp and his team quickly.
Because DeFiChain as a supposedly innovative ecosystem is not only weakening with its stablecoin DUSD. One feature at DeFiChain is the trading of tokenized shares. In this way, attractive securities from traditional exchanges should also be easily included in strategies of crypto traders. But the example of Apple shows: on the open market, AAPL is currently traded for a good 135 US dollars, but the version at DeFiChain under the name Apple Tokenized Stock Defichain (DAAPL) only comes to a price of around 100 US dollars. Thus, a decoupling from the targeted (true) price has taken place here as well.
Conclusion: DeFiChain with stablecoin DUSD facing extinction?
Julian Hosp, through his wide-reaching Twitter account, is calling for people to participate in discussions to find a solution to the woes of DeFiChain and DUSD. Critics believe that rescue attempts have little chance of success because the flaws are in the opaque concept. The bankruptcies of Terra (LUNA) and UST have taught us that as soon as downward spirals occur in artificial stablecoins, the psychology of the markets fuels the trend. Whether DeFiChain and Julian Hosp will succeed in organizing a counterexample with DUSD, the near future will have to show.
---