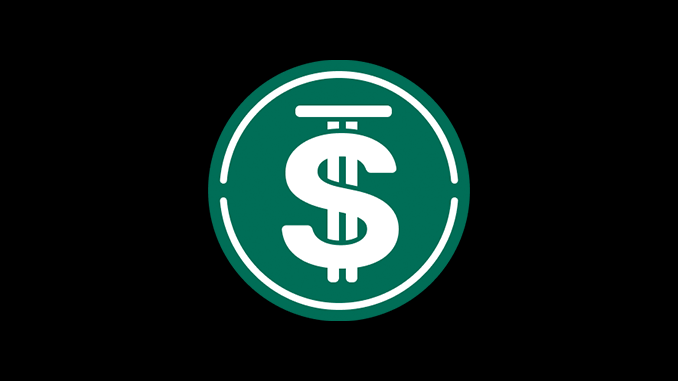 For five days, the algorithmic stablecoin USDD has lost its 1:1 peg to the US dollar. A crash like Terra (LUNA) and UST is feared. Regarding Tron founder Justin Sun, one theory raises questions.
The algorithmic stablecoin USDD, anchored in the Tron (TRX) ecosystem, is trading more than 2 cents away from the targeted $1.00 level for the fifth day in a row. The decoupling of USDD started on Monday and many in the crypto scene are betting that the trend will push USDD and Tron further into negative territory. A huge crash like in May with Terra (LUNA) and the algorithmic stablecoin UST there is also considered possible. But on Twitter a theory can be found that draws a completely different scenario: According to this, Justin Sun, as the founder of Tron, would have a vested interest in fueling speculation about USDD and TRX.
To understand the train of thought, you have to put yourself in the head of a savvy poker player. Twitter user TheImmutable, in fact, believes that parallels between USDD and Tron to Terra and USD limp tremendously, but are intentionally not disclosed. Difference number one: Theoretically, when generating USDD, TRX should be automatically destroyed (burned) in the corresponding value. This mechanism, which also works in the opposite direction, is the basic concept of algorithmic stablecoins. But with Tron, the TRX paid for generating USDD do not end up in nirvana, but in a wallet of the Tron Foundation.
USDD not an algorithmic stablecoin at all in the strict sense?
If this information from TheImmutable is correct, USDD is not a true algorithmic stablecoin at all. He also quotes another expert, according to which it would cost the foundation about $36 million in reserves to return USDD to its promised 1:1 peg to the U.S. dollar. Such a strategic intervention in the markets could probably induce Justin Sun and would be financially manageable. But as far as TheImmutable interprets the situation, Justin Sun and the Foundation are not even seriously trying to stabilize USDD in the free market with reserves. That's because such a move would disrupt their actual tactics, TheImmutable says.
He also points out that USDD hardly develops any volume in free trading and, moreover, a large part of it takes place on the Poloniex crypto exchange. This very platform has been part of Justin Sun's empire since late 2019. According to TheImmutable, Justin Sun thus now has Poloniex as a trading venue where he can conveniently influence the pricing of USDD with his own positions. But the question remains, why would Justin Sun be interested in dumping USDD and allowing doubts about TRX's future?
One approach: Justin Sun had planned the development, even betting in advance on falling prices with short positions and thus generating profits. In addition, he would make money through fees from third-party traders at Poloniex. Another idea: If USDD is "rescued" and returns to the 1:1 peg to the US dollar, this could also be advertising for the algorithmic stablecoin. When UST went belly-up on Terra, there was nearly $20 billion invested in UST there. USDD currently has a market cap of around $700 million, and it would be in the inventor's best interest to see that metric rise significantly.
Conclusion: swan song for USDD was premature – what comes next?
The calculation on USDD is basically very simple: Anyone who currently buys the Tron Stablecoin will get 1 U.S. dollar at a 3 to 4 percent discount, which is then to be realized if USDD stabilizes again. However, corresponding speculation at UST and Terra led to massive losses. The significant overcoverage of USDD (according to the website currently almost 300 percent) actually suggests that this stablecoin will sooner or later be returned to the US dollar peg.
But Justin Sun has already been accused of insider trading in the past. Moreover, trading venues for USDD are rare and not of the best reputation. If one adds the thesis put forward by TheImmutable that Justin Sun secretly leads the strings to USDD differently than assumed, it becomes clear: An investment in USDD needs at least good nerves and well-founded self-research. Blindly relying on the slogans of Justin Sun, Tron and USDD could still quickly turn into a financial nightmare.
---