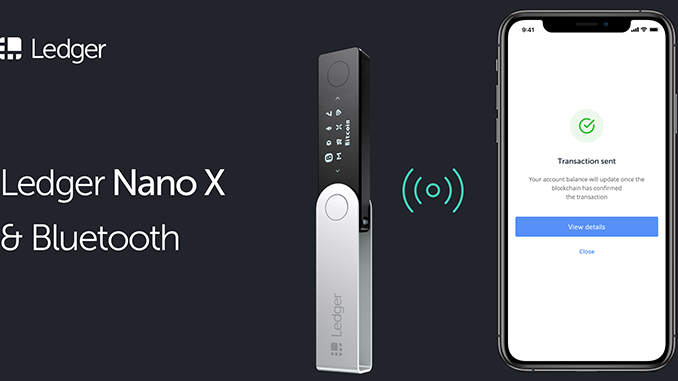 Anyone who, like you, is more closely involved with Bitcoin and Co. also knows that a hardware wallet is a must in order to keep credit balances safe. Until September 21, you still have the chance to buy the Ledger Nano S or Ledger Nano X directly from the manufacturer with a 20 percent discount.
At the latest whenever the news about a hack at a crypto exchange makes the rounds again, investors remember painfully: Credit balances in Bitcoin (BTC) and leading Altcoins such as Ethereum (ETH) are to be managed on a hardware wallet, where you have full control over your capital. Over the years it turned out: With Trezor and Ledger there are two leading manufacturers of hardware wallets. Ledger, with its headquarters in France, has slight advantages due to easier handling. Currently Ledger has launched a discount program called "BackToSchool", which runs until September 21, simplifying the purchase decision by offering a 20 percent discount.
"BackToSchool" at Ledger – how it works
Ledger recruits in a Blog post to "BackToSchool" for plants in crypto currencies as inflation protection and Investment with good profit chances. This is nothing really new, but a 20 percent discount is good news.
"BackToSchool" applies to the hardware wallets of Ledger, but not to bundles. The Ledger Nano S, a proven entry-level model, thus costs only 58.09 euros with delivery and VAT instead of just under 70 euros. For the Ledger Nano X as a future-proof hardware wallet with Bluetooth, Ledger will charge only 95.19 Euro during the promotion period instead of 119.00 Euro including transport and VAT.
All you have to do is to enter "BackToSchool" as promotion code when ordering. This is done during the ordering process after clicking on "Checkout". Then you see the field for discount code in the invoice, type "backtoschool" there and click on "Apply". The amount to be paid is already reduced.
Conclusion: Hardware Wallets from Ledger – solution for crypto investors
We have already pointed this out repeatedly: Hardware Wallets are purchased directly from the manufacturer. Resellers should be avoided because there have been repeated cases of manipulated devices and credits could be stolen. The current offer of Ledger is absolutely fair, you can't get a Ledger Nano S or Ledger Nano X any cheaper. Whether for yourself or as a gift for family members or friends – if you invest in crypto currencies, you need a hardware wallet for security.