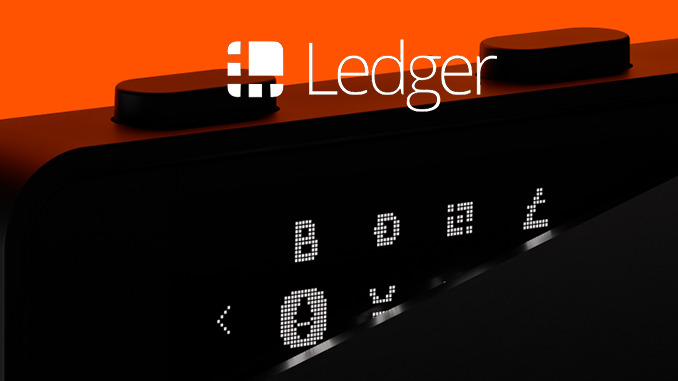 The new Ledger Nano S Plus hardware wallet is now available for order. The limited pre-production model Genesis had already convinced in the data sheet and hands-on. Everything important in the short version here.
If you still don't use a hardware wallet for your Bitcoin and Co. balances, or if you want to upgrade, you should do so now: The Ledger Nano S Plus is a state-of-the-art hardware wallet that starts at a fair price of 79 Euros. The new model is a further development of the extremely popular Ledger Nano S, which has found millions of buyers since 2016. We had already dealt with the Ledger Nano S Plus Genesis Edition in March, which went to pre-orderers as a limited edition. The unboxing video and first impressions:
The regular Ledger Nano S Plus that is now available does not differ technically from the Genesis variation shown. Compared to its predecessor, the Ledger Nano S, the screen has been enlarged, the memory has been significantly expanded and the connection to the PC or smartphone has been changed to the future-proof USB-C format. Thus, exactly the small details have been improved, which proved to be increasingly annoying over the years with the previous Ledger Nano S. In terms of security, Ledger continues to set familiar standards: A certified security chip stores the critical private keys for cryptocurrencies separately from the Internet, which prevents attacks from online criminals. With Ledger Live, a software is available that connects the hardware wallets online and conveniently enables organization up to staking.
Conclusion: Ledger Nano S Plus hardware wallet leaves little to be desired
Even though the Ledger competitor Trezor is making negative headlines due to phishing attacks, there is no way around a hardware wallet as the safest option to store and organize crypto assets. Trezor has not refreshed its product range for quite some time, so the Ledger Nano S Plus is now recommended as a mature further development for upcoming purchase decisions almost by itself. The same manufacturer also offers the Ledger Nano X as an upper class model, which basically only differs from the new release by Bluetooth as a possible connection method and the almost doubled price of 149 Euros. As a precaution, we would like to remind you to always order hardware wallets directly from the manufacturer because compromised devices have repeatedly been sold on other platforms.