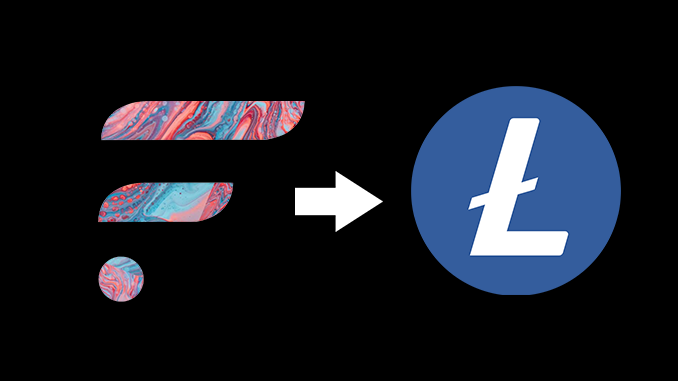 The DeFi project Flare now also wants to distribute its native token Spark to owners of Litecoin (LTC). As previously with Ripple (XRP), this is to be done via airdrop. Flare plans to officially launch in the 1st half of 2021.
Since November 2020, Flare has been making a name for itself in the crypto scene as a project under development with a focus on DeFi. That's because Flare promised to distribute its native token Spark in a big way via Aidrop to existing balances in Ripple (XRP). Now Flare has announced on Twitter that it will launch a similar program for Litecoin (LTC). 5 billion Spark will be allocated for the airdrop to Litecoin, with more details to be announced soon. For XRP, according to a Dec. 12 snapshot, there will ultimately be just under 46 billion Spark , which is expected to go to participants in the promotion for free starting with the launch of Flare. Flare is aiming for a launch in Q1 or Q2 2021.
Background on Flare and Spark, and airdrops for XRP and LTC.
Flare has set out to expand its booming DeFi division. This is because so far DeFi has been dominated by Ethereum (ETH) and liquidity in other high-cap cryptocurrencies can only be brought in in a roundabout way, it said. That's why Flare wants to make proven smart contracts from the Ethereum Virtual Machine (EVM) directly accessible to Ripple (XRP) and now Litecoin (LTC) in its own environment. Spark will be the native token at Flare, and its value is unpredictable. Spark's airdrop for XRP was aimed at getting Ripple's community interested in Flare. Initially, XRP also gained significantly in price, but since the U.S. Securities and Exchange Commission (SEC) filed a case against Ripple, XRP has been accompanied by massive uncertainty and price drops.
This may have motivated Flare to take the step of targeting the Litecoin community as well. LTC currently has a market capitalization of just over $9.5 billion, making it the No. 5 major cryptocurrency. In comparison, the market capitalization of XRP is around 13.7 billion US dollars, which means rank number 4. When Spark was airdropped for Ripple, the target ratio was 1:1. How many Spark there should be per LTC is still unknown. The Litecoin Foundation forwarded Flare's message via Twitter, demonstrating an agreement in principle with the action.
Conclusion: Flare and Spark are now driving on two tracks
Litecoin's price curve initially showed no direct reaction to Flare's move. In the case of Ripple, the prospect of free Spark had boosted the price, but details were also known there. Flare's move to now include LTC directly in its concept is clever on paper. However, as an investor, you should not forget that Flare and Spark are only a project so far and have yet to prove that they can be launched successfully in practice. Whether it is worthwhile to increase or create new positions in LTC under these circumstances is a speculative decision.
---
Best place to buy Bitcoin and Litecoin: