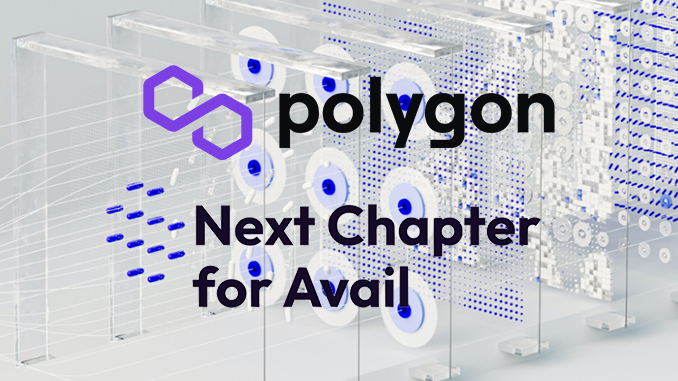 At Polygon (MATIC), co-founder Anurag Arjun is leaving the day-to-day business because he now wants to devote himself entirely to his Avail project, which was launched in 2020. The separation came as a surprise, but was peaceful.
Polygon (MATIC) is experiencing a successful crypto year 2023 so far, slowly but steadily they have established themselves in the top 10 of the most capitalized cryptocurrencies. In the situation, co-founder Anurag Arjun wants to make a personal cut and focus on Project Avail in the future. Polygon announces Arjun's departure in an exceedingly friendly manner via blog post and speaks of "win-win". Arjun himself is already blogging on the Avail website and says goodbye to Polygon without any noticeable resentment.
The price curve of MATIC did not react recognizably to the striking departure of Arjun, who was at the forefront at Polygon since the first days for now more than five years. With a good four percent daily increase, MATIC moved in line with the trend of the overall market after the announcement of the personnel.
Polygon explained that Project Avail has been in the works since 2020, previously under Polygon Labs. By splitting off Avail under the leadership of Arjun into a completely separate project, it is now possible to concentrate entirely on further development at MATIC, the integration of the module Polygon zkEVM, which is advertised as trend-setting, is explicitly mentioned. The existing team for Avail will move with Arjun to the new company.
Avail is intended to be a modular blockchain, a testnet is already live and the mainnet launch is imminent, according to Arjun. The idea behind Avail is that crypto projects can make use of a modular toolkit that includes solutions to typical challenges. Whether smart contracts or DAO, whether DApps or NFTs – with Avail, corresponding modules are to be available and can be individually combined depending on the application. Arjun is paying particular attention to an integrated data channel for Avail, which can handle tasks that would otherwise be handled externally via Chainlink (LINK).
Conclusion: Bye Bye Polygon – Co-founder Arjun is now boss at Avail
MATIC came into the broader public eye through its appearance on Binance Launchpad in April 2019, and since then, with more than 37,000 percent upside in the price curve, it's been a rare success story. Anurag Arjun and the other Polygon co-founders Sandeep Nailwal, Jaynti Kanani and, since 2020, Mihailo Bjelic, may have become multi-millionaires as a result of MATIC's triumphant run. However, the Indian-born Arjun is apparently not yet thinking of retiring to private life, but now wants to try to organize another crypto shooting star with Avail. However, it is not yet known whether Avail will have a native cryptocurrency.
---