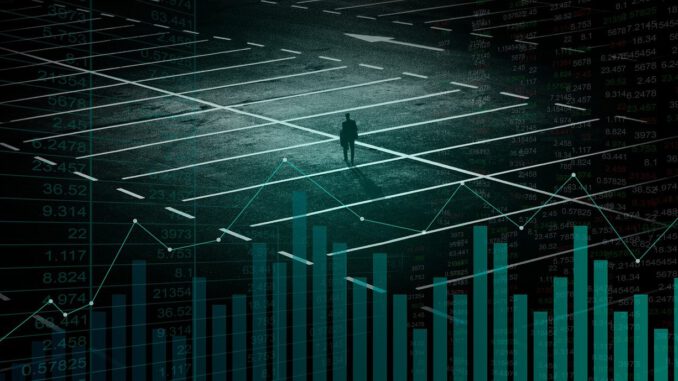 The amount of securities loans taken out by US citizens climbed by 38% in the space of one year, reaching $844.32 billion US. The increase is both rapid and higher than average, as shown in a new infographic by Block-Builders.de. While there is no meaningful data on securities lending in Germany, the infographic illustrates the boom in conventional loans in the Federal Republic.
The volume of US securities loans rose by 65% over a five-year period. These loans are particularly popular in times of rising equity markets, but can quickly become problematic in bearish market conditions – on both a personal and a systemic level.
Google searches for the terms "get loan" and "loan" reached a 12-month high in July 2021. A look at the number of new loan contracts suggests that German citizens are not content with merely gathering information. In calendar week 18, for instance, a whopping 67% more loans were taken out in Germany than in the same week last year, while in calendar week 31 there were 6% more new loans than in the same week of the previous year.
There is a large disparity in the proportion of debtors throughout Germany. While the rate in Bavaria is only 7.14%, in Bremen 13.97% are in debt. The overall average in Germany is 9.87%. With average debts of €31,800, men are significantly more indebted than women, who have average debts of €22,700.
Securities lending also featured prominently in the stock market crash of 1929. Although the situation is by no means comparable, there are certain parallels – investors might at least consider the level of optimism and appetite for risk as a warning.