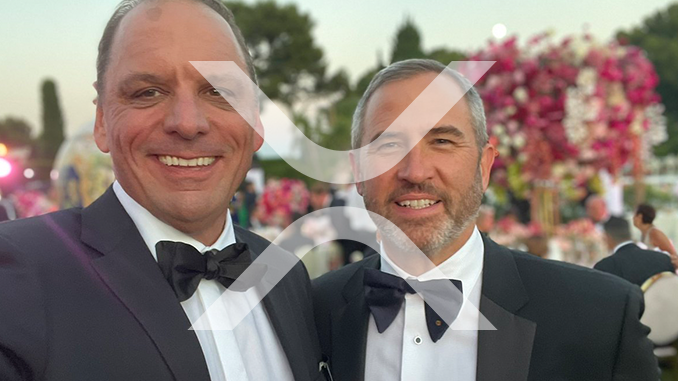 Ripple and XRP continue to wait for the verdict in their lawsuit with the U.S. Securities and Exchange Commission. But an external hedge fund from Arrington Capital already wants to raise money for XRP projects. Can this go well?
Ripple (XRP) is under special scrutiny because it has been fighting a bitter legal battle with the US Securities and Exchange Commission (SEC) for two and a half years. The ruling is expected soon and, according to observers, is likely to set the trend for the US crypto industry. In this mixed situation, the news made public on Twitter that a hedge fund is in the starting blocks in the USA, which wants to raise venture capital for XRP projects, is surprising.
The news was launched by Patrick L. Riley, CEO at crypto company Reaper Financial and well-known XRP supporter. He writes that Arrington Capital has filed an XRP hedge fund with the SEC. And virtually as proof, he provides a screenshot where Arrington XRP Capital is already advertising itself with a self-description. From Arrington Capital, which also offers hedge funds for Algorand (ALGO) and Moonbeam, there is so far neither denial nor further information about the XRP initiative.
It therefore remains unclear whether the Arrington XRP Capital hedge fund requires SEC approval. This is because U.S. experts note that hedge funds are classified by size and orientation under local law and may not need SEC approval at all. Comments on the Arrington XRP Capital hedge fund are also absent from Ripple or its CEO Brad Garlinghouse.
Patrick L. Riley, on the other hand, comments on his own scoop with the words "looks like everything is expected to go well …" and is probably referring to the outcome of the SEC case against Ripple as well as the registration process of the Arrington XRP Capital hedge fund. Because one thing is clear: If the SEC can prevail in court against Ripple and XRP, Arrington Capital's hedge fund would be stillborn.
Conclusion: Ripple and XRP against SEC – nerve game for investors
Procedurally, the court in New York is in the process of reaching a verdict in SEC v. Ripple and XRP – nothing substantial has changed since the end of January. But the environment for the verdict has become different due to the SEC's recent major offensive against the crypto industry in the U.S., and the Ripple with XRP case is classified as a harbinger of things to come. For investors hoping for a jump in XRP's price or even thinking about the Arrington Capital hedge fund, the situation is an almost never-ending game of nerves.
---