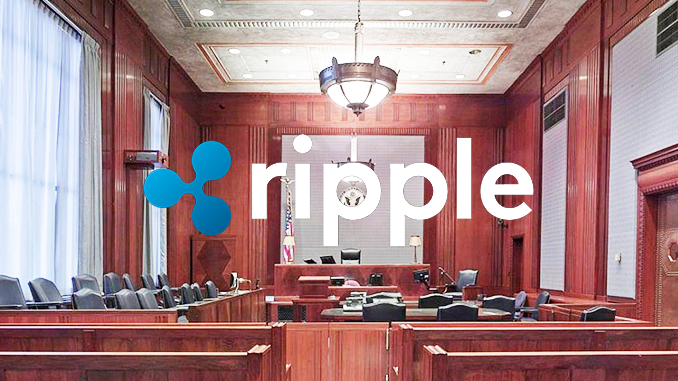 Ripple (XRP) and the U.S. Securities and Exchange Commission (SEC) have been warring in court for nearly two years. But the power-conscious agency can no longer get out of the defensive as a plaintiff, as developments show.
Ripple (XRP) experienced a shock and price plunge in December 2020 when the U.S. Securities and Exchange Commission (SEC) sued the crypto company. Ripple needed SEC approval to sell XRP because the cryptocurrency was marketed in that case as an equity interest with the prospect of profit in the company, the agency argues. It classifies XRP as a "security." But in 22 months of litigation now, it has become apparent that the SEC is having significant problems backing up its charges with evidence. Recent developments in the lawsuit also indicate how the SEC has floundered.
Two details stand out in this regard; the starting point is the written verdict requested individually by both sides in September. In recent days, both Ripple and the SEC have provided further written documents in this regard. In the SEC's submission, it is notable that it continues to fail to object to a single specific sales contract for XRP and also fails to provide any evidence that Ripple has made any kind of commitment to guarantee future participation to buyers of XRP. Instead, the SEC stiffens on phrases like "radical positions" and "strained arguments" to attack Ripple. Litigation observer Jeremy Hogan, himself a lawyer, is therefore already commenting on the SEC's latest letter on Twitter as a "game changer" in favor of Ripple and XRP.
Also the latest document from Ripple to the court pleases the camp pro XRP. Because for the first time Ripple refers in it also to investors who are represented as independent litigants by John Deaton. Ripple cites these investors (about 3,000 according to Deaton) as evidence that there were massive XRP sales without contracts and that these investors expected profits not from Ripple but from the free markets and other sources. Deaton interprets this move by Ripple to his clients on Twitter as positive.
Conclusion: Ripple smells morning air for XRP in the process with SEC
The crypto trade public assesses the developments in the proceedings SEC vs. Ripple since spring predominantly positive for XRP. The regulator has been hopelessly bogged down in this view and has to accept one stage defeat after another, for example, including the infamous "Hinman speech". XRP was able to temporarily benefit from these forecasts and enjoyed a rally in September. But to pop the champagne corks in the camp Ripple and XRP, it is probably still too early. A court ruling is still pending and an out-of-court settlement between the SEC and Ripple remains only a theoretical option.
---