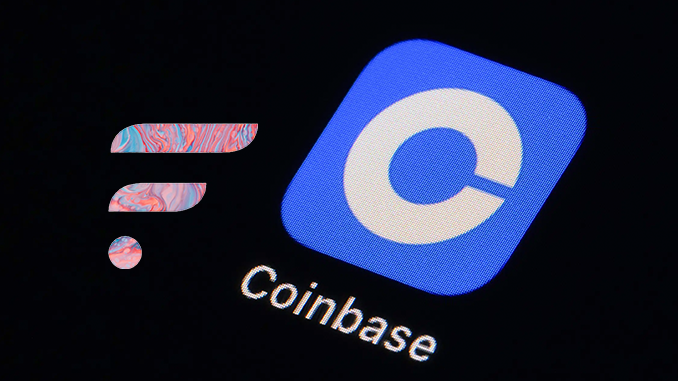 Those who held Ripple (XRP) balances at Coinbase on December 12, 2020, will now be belatedly rewarded for it with the airdrop of Flare (FLR). Other crypto exchanges had already realized the airdrop this January.
The story of Flare (FLR) was closely linked to Ripple (XRP) from the very beginning. We remember: in the fall of 2020, Flare, then also known as Spark, began advertising its own project. The concept was to build a bridge for the massive liquidity of Ripple (XRP) towards Decentralized Finance. To facilitate the launch, owners of XRP were promised to be allocated Flare for free through an airdrop. A snapshot for this was taken on December 12, 2020 – and then ten days later, Ripple received the billion-dollar lawsuit from the U.S. Securities and Exchange Commission (SEC).
This made the legal situation for XRP in the US tricky, and leading crypto exchanges like Coinbase decided to delist Ripple. Initially, Flare still wanted to stick to its plans, but then the launch of the project, which was actually scheduled for June 2021, was canceled at short notice. A second launch attempt by Flare for XRP in 2022 also fell through. It was not until this January that FLR finally made its stock market debut after the successful airdrop – but Coinbase in particular, formerly the most important trading venue for Ripple, did not support the action.
So now the news from Coinbase via Twitter comes as a surprise to implement the airdrop after all with a good three months delay. The US crypto exchange points out in a message that customers from New York and Japan cannot be provided with Flare. But German customers of Coinbase should already find FLR on their Coinbase accounts, if they have held on December 12, 2020 at the original snapshot for Flare XRP at Coinbase. In addition, Coinbase promises to list FLR shortly and allow trading on its own platform.
Given the close connection between Flare and Ripple, investors in the U.S. are now even more hopeful that Coinbase will relist XRP. A campaign for this is based on legal arguments from the continuing court case between the SEC and Ripple. Coinbase does not want to re-evaluate its position on Ripple and XRP until there is a court ruling.
Conclusion: Flare and XRP – a complicated duo.
FLR has settled at a price level of around $0.03 and is ranked around 100 among major cryptocurrencies with a market cap of around 350 million. Meanwhile, Flare advertises itself as offering a blockchain for applications of all kinds and avoids the irritant word DeFi, probably out of consideration for US regulators. Whether this actually develops into an ecosystem is a question for the coming months. For XRP, Coinbase's cautious reapproach comes at an opportune time; for Ripple, they want to revive the US business as soon as possible.
---