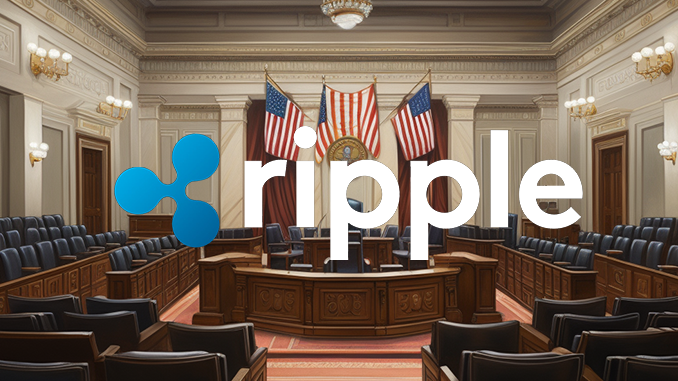 The court battle between Ripple (XRP) and the US Securities and Exchange Commission (SEC) is likely to drag on for a long time. The "preliminary appeal" requested by the SEC against the previous ruling was registered, Ripple had wanted to reject it.
Far beyond the U.S., the first decision in the trial of the U.S. Securities and Exchange Commission SEC against Ripple (XRP) in mid-July had caused a lot of attention. Because at the core of the bitter legal dispute is whether the SEC has the right to regulate cryptocurrencies such as XRP. The first ruling had cleared XRP and Ripple of the accusation of selling unauthorized securities to private investors. But the SEC is seeking to have that assessment reversed.
Now, procedurally, a small step has occurred, which accommodates the SEC. Judge Analisa Torres in New York has accepted the "preliminary appeal" of Ripple, as among others process observer James Filan via X (formerly Twitter) makes public. However, this act does not yet mean that an appeal will actually be heard. Before that, the litigants are called to take a position until September 8.
Ripple had tried to prevent an appeal from the outset. Also affected are CEO Brad Garlinghouse and board member Chris Larsen. The two are also expected to answer in a second legal storyline revolving around XRP sales to institutional investors. Observers disagree on whether an XRP appeal could put that second lawsuit on pause Ripple CEO Garlinghouse reminds on X that all the legal quibbling does not change XRP's legal status. Ripple's cryptocurrency remains legal for retail investors and secondary markets in the United States.
But markets are reacting nervously. XRP's price curve has turned negative by about 16 percent in light of the recent litigious news, outpacing general negative trends.
Conclusion: SEC continues to fight Ripple and XRP.
The signaling effect of Ripple and XRP vs. SEC is considerable, and the situation is complicated by the fact that much points to multiple future multiple venues. Loosely speaking, Ripple enters the second round of litigation with the SEC with a narrow lead – but must be prepared to defend it for a long time to come. The mills of the US judiciary also grind slowly and thoroughly. We will have to get used to always keeping the litigation risks in mind when making investment decisions on XRP and Ripple.
---