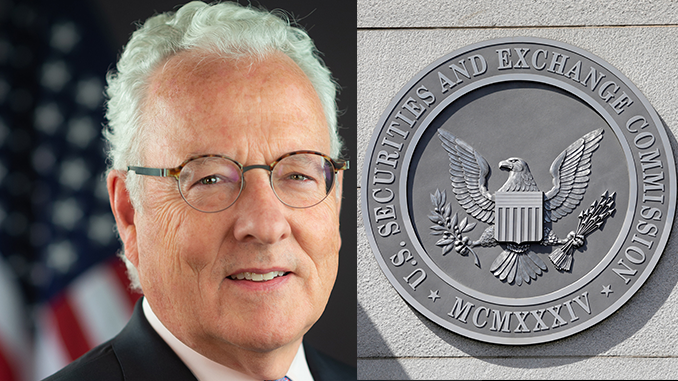 Tuesday, highly anticipated documents were released in the U.S. Securities and Exchange Commission's (SEC) trial of Ripple. But the surrounding circumstances of the "Hinman speech" are not good for the hoped-for relief of XRP.
The price curve of Ripple (XRP) this week reflects the developments in the trial against the U.S. Securities and Exchange Commission (SEC) almost one-to-one. In anticipation of Tuesday's announced release of documents related to the infamous "Hinman speech," XRP posted a significant gain, and as initial copies surfaced, XRP even climbed to a one-year high of $0.56. However, when analysis of internal SEC communications about cryptocurrencies from 2018 began, the euphoria faded and currently XRP finds itself at around $0.48, down a good 7 percent for the week for Ripple.
So let's take a look at what the "Hinman Speech" documents did for XRP. Ripple chief legal counsel Stuart Alderoty took to Twitter to write up his assessment, and while it takes a sharp shot at the SEC, it doesn't find any connecting factors for XRP. Alderoty elaborates that Hinman, as a high-ranking SEC representative, had made his speech on the classification of cryptocurrencies rather high-handed and ignored technical objections from the agency in advance. In fact, neither Ripple nor XRP appear anywhere in the SEC communication on the "Hinman speech" that has now been made public. And Hinman's remarks on Ethereum (ETH) are also rather dubious upon closer inspection and, according to Alderoty, have actually only provoked "great confusion."
In 2018, Hinman sought to explain why Ethereum was not a security ("securities") and therefore did not need to be regulated by the SEC. His main argument was the high level of decentralization in Ethereum. Even this argument was met with internal resistance by the SEC because the so-called Howey Test for defining securities does not include the criterion of decentralization at all. Ripple's hope of drawing a parallel between ETH and XRP on the basis of the "Hinman speech" and the decentralization indicator has thus probably been dashed.
Critics had repeatedly reminded us anyway that the history of Ripple and a decentralized XRP as independent projects is on shaky ground. Because the XRP blockchain was developed at OpenCoin, which later renamed itself Ripple Labs and held 80 percent of all XRP under control at the start. The SEC sees the XRP sales emanating from it as stinging evidence that Ripple and its top management deliberately violated securities rules.
Bottom line: "Hinman speech" likely ineffective for Ripple and XRP
The "Hinman Speech" and its preparation truly does not cast the SEC in a good light. Old suspicions that Hinman was so active in promoting Ethereum because he received quid pro quos in return are now getting new fodder. However, Ripple, which obtained the publication of the SEC documents after a long back-and-forth, apparently cannot benefit for XRP in its own case. So waiting for a ruling expected in the summer at SEC against Ripple and XRP remains a nerve-wracking condition.
---