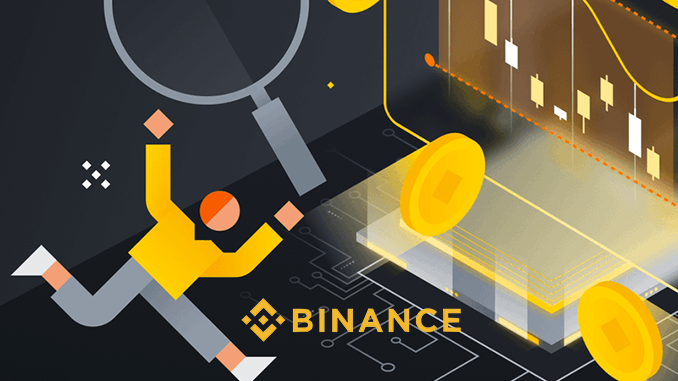 In the USA, the world's largest crypto exchange Binance has been sued by the regulatory authority SEC. Some customers now feel unsettled. We explain to you what the SEC lawsuit really means for international users.
The broad campaign of the US Securities and Exchange Commission (SEC) against the crypto industry is currently the number one topic for investors in Bitcoin and Co. Due to the SEC's lawsuit also against Binance, after all the world's largest crypto exchange, some customers doubt the trading platform. But in reality, the situation for Binance customers residing in Europe is far less dramatic than sometimes claimed. Because first and foremost, it should be noted: The SEC's action is mainly directed against Binance's U.S. offshoot, which is a separate company as Binance.us. Moreover, while the SEC has extensive powers in the U.S., these end at the country's borders.
Binance International operates in the EU with licenses from France, Italy, Lithuania and other member states. The EU passed a comprehensive package of legislation (MiCA) for the crypto industry in April, underscoring that it does not want to ban cryptocurrencies, but regulate them moderately. Compared to the SEC's course, this is a fundamental difference and the EU's position also explicitly includes licensed crypto exchanges like Binance. So you as a customer at Binance are moving in a completely legal environment.
Binance exemplary in financial transparency
Since the insolvency of the US crypto exchange FTX in November 2022, investors have feared that another major market player could get into financial trouble if suddenly many customers want to withdraw their funds at once ("bankrun"). Binance, however, is a pioneer in proving its reserves and publishes them on a daily basis under the keyword "Proof of Reserve". You can check this out at the independent institute Nansen here or at the data service CoinMarketCap here. This "Proof of Reserve" is based on publicly available blockchain data and therefore cannot be manipulated. Binance currently has around 55 billion US dollars in cryptocurrencies.
At the moment, dubious sources are claiming that a "bank run" has already begun on Binance. But again, the data from Nansen, for example, clearly shows that deposits at Binance have remained largely unchanged since the SEC complaint, with more money being withdrawn on some days and more deposited on others. Binance International's overall balance thus remained more or less the same as it was before the troubles in the US. Binance CEO Changpeng Zhao rightly recalled via Twitter these days the situation in November 2022 after the FTX crash, when they suddenly had to process $7 billion in withdrawals in one day and managed it without a problem. So, according to the information available, there is no fear of Binance International becoming insolvent.
Conclusion: Binance is solidly positioned – SEC lawsuit for German customers no reason for concern
So if you read on any clickbait portals or dubious Twitter sources that Binance is facing a collapse, this is simply untrue. Binance.us's legal problems are confined to the US and do not affect international customers. In general, it is no coincidence that Binance is the market leader among crypto exchanges and is often the first choice for ourselves as well, because the sheer size of the trading volumes guarantee fair pricing. The safest way to store Bitcoin and other cryptocurrency assets is to use a hardware wallet, as long as you do not want to actively trade with them.
---