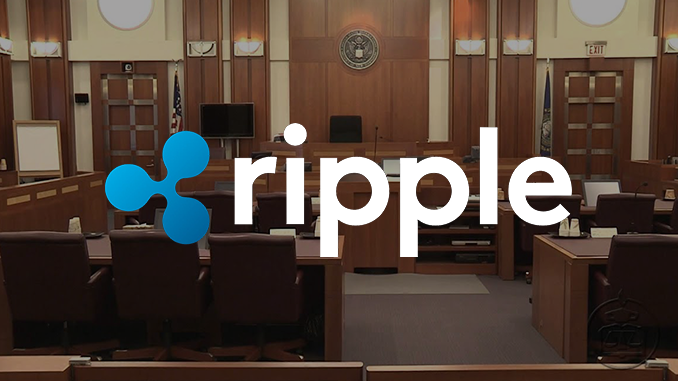 In the process of the U.S. Securities and Exchange Commission SEC against Ripple and XRP, the first round went to the crypto company. Before the start of further proceedings, investor lawyer John Deaton makes accusations of unfair behavior against the SEC.
Anyone digging deeper into the U.S. Securities and Exchange Commission's (SEC) legal proceedings against Ripple (XRP) gets the sense that officials are behaving with little transparency. A new example of this has been made public by John Deaton on X (formerly Twitter). Deaton represents XRP investors and therefore has access to court documents. Now he addresses an internal SEC memo that dates back to 2018. According to it, SEC lawyers would have recommended at that time that no action be taken against Ripple.
For context, the SEC filed suit against Ripple in December 2020, arguing that XRP should be considered a security ("securities"). In particular, it cites XRP sales from 2013 and 2014 as evidence. Ripple was informally in contact with leading SEC representatives at the time and also later to clarify this very issue. In 2018, there was also the SEC's infamous "Hinman speech," in which Ethereum (ETH) was given regulatory carte blanche. So in the run-up to that speech, the SEC had definitely discussed XRP and Ripple, according to Deaton.
How then could the SEC not file suit until 2020, Deaton wonders elsewhere. In reality, the SEC's behavior has now set the crypto industry back for years and provoked "purgatory" for Ripple CEO Brad Garlinghouse. Deaton also reports more than 75,000 emails to him from XRP investors who are facing financial difficulties to the point of bankruptcy as a result of Ripple's court hang-up.
Legally, meanwhile, the stand is that SEC v. Ripple is headed for a second round, with a jury to rule on XRP sales to institutional investors. In addition, the SEC wants an appeal of the ruling, valid for now, that XRP does not count as a class of securities.
Conclusion: SEC eternal nightmare for Ripple and XRP?
In advances like Deaton's now, there is of course the hope that the SEC will buckle after all and put the Ripple case on file. But there are no signs of that – on the contrary, SEC chief Gary Gensler is still willing to fight through the battle against XRP as an example for other cryptocurrencies as well. For Ripple and XRP, this predictably means a turbulent year 2024 with considerable litigation risks.
---