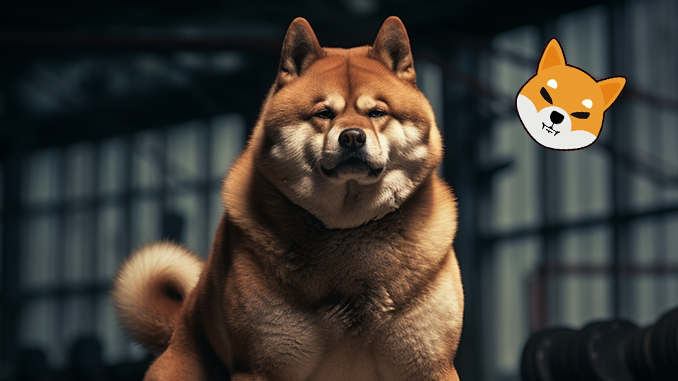 When the Shiba Inu (SHIB) ecosystem launched the Shibarium project in mid-August, there was a debacle right at the beginning with 1,003 Ethereum (ETH) blocked. Now the problem seems to be solved and Shibarium is restarting.
Shiba Inu (SHIB) is putting a lot of hope in Project Shibarium in its attempts to get rid of the meme coin reputation. Shibarium is supposed to be a Layer 2 network in SHIB's ecosystem, enabling DApps and thus, for example, DeFi. But the launch of Shibarium on Aug. 16 went thoroughly wrong when 1,003 Ethereum (ETH) were suddenly stuck in the network, worth the equivalent of about $1.8 million. Now the project team announces via blog post (https://blog.shib.io/shibariumupdatefinal/) that the problem has been solved and Shibarium is rebooting.
Accordingly, initial fears that the million-dollar amount in Ethereum would be irrevocably lost have proven to be untrue. In cooperation with the team of Polygon (MATIC), the situation has been resolved, he said. The 1,003 Ethereum in question had been frozen as a precaution due to network congestion, but are now said to be accessible to their owners again and can be withdrawn, it says.
So with this good news behind it, Shibarium is making a fresh start, with 65,000 wallets said to have already signed up to Shibarium and triggered more than 350,000 transactions. Shiba Inu investors make up the so-called Shiba Army, which is supposed to drive the project. But even they may remember the ShibaSwap project from 2021, where outside experts warned of huge security problems and which largely died.
Whether people at competitors like Dogecoin (DOGE) may be happy about Shibarium's startup problems? Quite possibly, but on the other hand, a third meme coin called PEPE is currently making the biggest negative headlines because parts of the team there enriched themselves extremely unfairly.
Bottom line: Can Shibarium revitalize the Shiba Inu ecosystem?
The broad crypto market has certainly not been waiting for Shibarium, Layer 2 solutions for Ethereum abound and with a scandal-free past. In general, the DeFi division is currently experiencing a loss of importance, as is also evident with the flagship Ethereum. As an investor, you have to be willing to take risks if you want to invest in meme coins like Dogecoin, Shiba Inu or PEPE. Because so far, none of these meme coins have managed to establish serious uses and use cases. SHIB, by the way, has suffered a 30 percent drop in price over the last twelve months, while Bitcoin (BTC) has gained 31 percent over the same period.
---