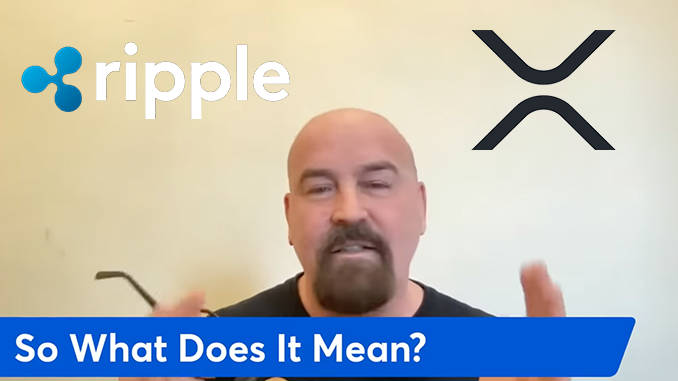 The head of the U.S. Securities and Exchange Commission (SEC) had to testify before deputies this week. What Gary Gensler gave there from itself, classifies the well-known Ripple (XRP) lawyer John Deaton as a major risk for crypto investors.
In the USA, the conflict between the crypto industry and the Securities and Exchange Commission (SEC) continues to come to a head. Internationally, the SEC's mammoth case against Ripple (XRP) is well known, where a ruling is still pending. But from the U.S. perspective, the April 2021 replacement of SEC top executive Gary Gensler opened the door for dozens of legal offensives against cryptocurrencies and exchanges. Last but not least, FTX's bankruptcy late last year also alarmed U.S. policymakers, which is why Gensler had to appear before the House Finance Committee this week. In response to persistent questions from the congressmen, Gensler gave insights into his understanding of regulatory duty. In doing so, he put well-known crypto lawyer John Deaton, among others, on alert mode.
Deaton represents XRP investors in litigation with the SEC, participated in the SEC v. LBRY case, and is gathering mandates for an anticipated Ethereum (ETH) case. In a video commentary on the Gensler hearing, Deaton points out that the SEC chief apparently senses grounds for a crackdown on cryptocurrencies almost everywhere. So now for Gensler and the SEC already a Twitter appearance, software updates or lawyer teams are supposed to be sufficient to suspect behind a cryptocurrency admission-required securities (securities). When you hear statements like that, anyone involved with Bitcoin and Co. should get very scared, Deaton says.
In fact, in the vast majority of SEC proceedings against the crypto industry, the question of securities is at the forefront. Gensler apparently has no problem continuing to apply the Howey Test from the first half of the 20th century for trying to prove that an altcoin must be illegal without SEC approval. Contrary to the course of predecessors, Gensler has now taken Ethereum (ETH) to task. Until now, the world's second most important cryptocurrency was subject to a kind of carte blanche, which was pronounced for Ethereum in the infamous Hinman speech in 2018. Attorney Deaton sounds almost cynical when he summarizes that according to the SEC, crypto projects have to seek contact with the authority on their own – but even then, in the end, they don't get any resilient legal information.
Conclusion: Future of the crypto industry in the U.S. on the line
There are currently more than 50 lawsuits against the crypto industry under Gensler's SEC chairmanship, and the uncompromising course apparently does not always find applause even among his staff. In US politics, among conservative Republicans, the camp that sees cryptocurrencies as dangerous is in the majority. But even among U.S. President John Biden's Democrats, it has become difficult to spot crypto advocates since the FTX debacle. Gensler apparently feels he has bipartisan support, and it is not only Rippe who therefore fears he has little chance of a fairer trial. Even if the legal events relevant to crypto take place in the U.S., they will also have an impact on global markets, at the latest when court rulings are made. Thus, as an investor, you do not necessarily always have to agree with attorney Deaton on details, but you should take his warnings seriously.
---