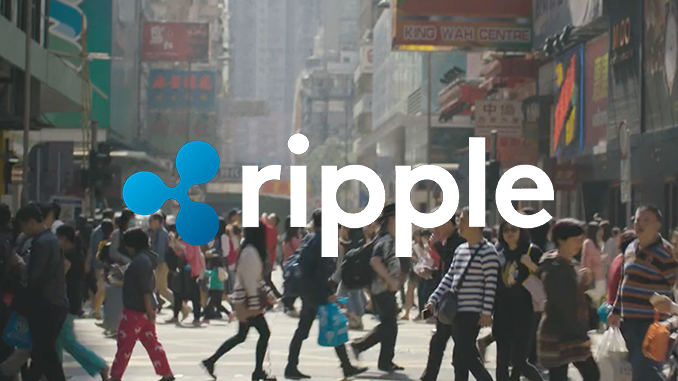 The US business magazine Forbes has investigated Ripple and comes to a disturbing conclusion. Because apparently XRP is only rarely as actually conceived as an international bridge currency in use.
Over the past two years, the U.S. Securities and Exchange Commission's (SEC) court case against Ripple (XRP) has dominated public perception of the altcoin, drowning out earlier criticism. But now that a verdict is imminent, the renowned U.S. business magazine Forbes, in an exclusive report, is shifting attention to the actual concept of XRP, its implementation and a strategy of Ripple reminiscent of insider trading. The clue for the research was that Ripple reference customer Tranglo is to be taken public via its parent company Seamless Group and that documents providing deeper insights into the use of XRP had to be presented in the planned deal.
To that end, it's important to know: Ripple launched XRP a decade ago with the idea of replacing the existing SWIFT system in the area of international money transfers. Instead of burdening cross-border transfers with manual processing and high fees, Ripple wanted to establish XRP as a bridge currency. Even before the SEC proceedings, however, Ripple made it cost millions to get partners like MoneyGram to use XRP. Since March 2021, Tranglo, a fintech from Malaysia, has been Ripple's reference partner. 40 percent of Tranglo's shares were acquired by Ripple, and in return the financial services provider committed to processing its international money transfers in XRP.
Business magazine Forbes: With XRP, plan and reality diverge
But according to Forbes, the reality is different: Only 8 percent of Tranglo's customers and partners agree to use XRP as a bridge currency so far, and only 6 percent of Tranglo's revenue is generated in connection with XRP. This alone doesn't match the positive interim results that Ripple and Tranglo are publishing about their cooperation. But Forbes dove deeper and found out: more than 50 percent of Tranglo's XRP-realized revenue comes from a collaboration with GEA Ltd. – and the company is owned by Alex Kong, who is also a majority owner of Tranglo and Seamless. GEA Ltd. has no web presence, and Forbes could only identify one other employee besides Kong himself.
So Forbes drilled down further to find out who is actually really and verifiably using XRP on a larger scale as a bridge currency. This is where the Ripple program ODL (On Demand Liqudity) comes into play, with which customers and partners are provided liquidity in XRP. Here, Ripple provides a guarantee to offset potential currency fluctuations at its own expense and sees ODL as the driver for attracting new customers and satisfaction among users like Tranglo. Since joining Tranglo, the ODL business has grown rapidly for Ripple, with GEA Ltd. alone reporting just over 1.3 million in profit related to XRP ODL in H1 2022. To keep ODL going, Ripple also acts as a buyer and seller of XRP on the open markets. In the process, Ripple recorded a combined $2.7 billion in profit for 2021 and 2022, up from just $600 million in the previous two years.
But the critical question remains: Are XRP and ODL meeting a demand that actually exists from financial firms, or are the billion-dollar sales just a kind of merry-go-round , providing profits to a few select riders? Tranglo would not answer questions from Forbes and Ripple did not go into details. For example, the magazine quotes former Ripple employees, who remain anonymous, describing ODL as a profitable core product but failing to see market acceptance. Financial analyst Martin Walker lets himself be quoted by name by Forbes and says simply: This (ODL) is the old chestnut of Ripple's story as a bridge currency, which in the end is only about XRP sales and resulting profits for Ripple.
Conclusion: XRP lucrative for Ripple – but use as a bridge currency doubtful
Even before the SEC proceedings, experts had repeatedly noticed that Ripple brags about growth rates for XRP in its core bridge currency business, but withholds absolute figures. The flagship case Tranglo has now had to open books because of its intended Seamless IPO, and the result has been sobering. Even two years after the start of the deep cooperation with Ripple, XRP is only a niche product for Tranglo and with the larger user there GEA Ltd. the motivation besides almost guaranteed profits does not open up at all.
So if optimism is now doing the rounds among investors that a positive ruling for Ripple in the SEC process could make a comeback in the North American market possible and give XRP a price jump – then you have to consider that the original concept for XRP as a bridge currency is a great PR story, but has not caught on in free markets. However, Ripple does not have to care about that as long as the company makes profits with its own XRP money transactions, Forbes balances.
---