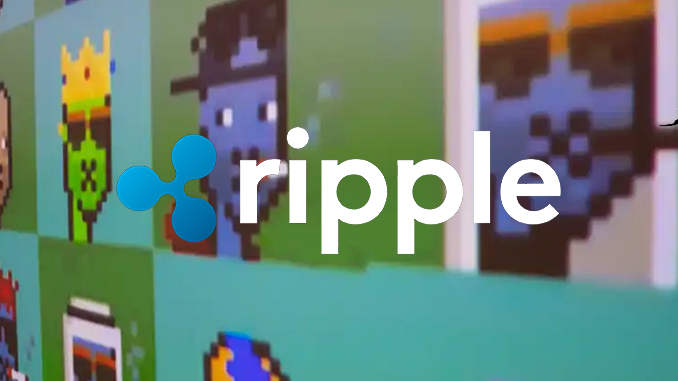 Ripple (XRP) is working to combine its NFT solutions with money-making use cases. Chief developer David Schwartz cites CO2 certificates and and gaming as specific examples with good prospects.
In crypto year 2022, some euphoria about the NFT (non-fungible token) division has faded, with revenues plummeting and many half-baked art projects being swept off the market. But experts keep emphasizing that NFTs should not be reduced to the art market and experiments, but should be thought of as use cases on an industrial scale. Ripple CTO David Schwartz, who is pushing possibilities for NFTs in the XRP ecosystem, has now expressed his views along these lines. Speaking at a crypto conference in Miami, Schwartz cited CO2 allowances and gaming as fields where NFTs could be obvious solutions.
Carbon trading has become standard practice in the Western world over the past two decades, and CO2 certificates are thus supposed to help protect the climate. Schwartz says a major problem with this is that the origin of such monetized emission rights is not always documented and multiple uses occur. An NFT as a clear and non-manipulable proof of origin and ownership is therefore an obvious solution for CO2 certificates. Of course, Schwartz secretly hopes that the recently introduced NFT standard will then also be used for XRP.
Schwartz is equally optimistic about the chances for NFTs in the computer games industry. Gamers would often find it difficult to switch to the new games because they would then have to start from scratch, so to speak. With NFTs that record progress in the game and special equipment, for example, the introduction to new games is much friendlier, says Schwartz, "You no longer have the feeling that you've lost something. The big game studios could probably even somewhat control which new games audiences are drawn to with smart use of NFTs.
Schwartz is the big advocate of NFTs at Ripple and XRP, and is also responsible for the $250 million Creator Fund for NFT projects. There, Schwartz says he pays close attention to ensuring that funded projects have realistic market opportunities. Schwartz believes that it does not make sense to simply distribute funds for NFT developers to become active. He only releases financial support when applicants have previously raised external capital elsewhere and have a theoretically profitable product. Schwartz has nothing to say about dreaming in the NFT sector and scoffs at projects that are only created because venture capital is blindly thrown at them.
Conclusion: Ripple takes a pleasantly realistic stance on NFTs
It has been very easy this year to dismiss the NFT space as hype and ignore its deeper potential. Ripple (XRP) has already charted a course on NFTs with its Creators Funds and pilot projects such as with sports car manufacturer Lotus that is pleasantly aligned with real economy requirements. This does not solve Ripple's biggest problem, the ongoing legal dispute with the U.S. Securities and Exchange Commission (SEC) – but what Schwartz comes up with on NFTs and XRP is already different in approach from merely chasing a trend.