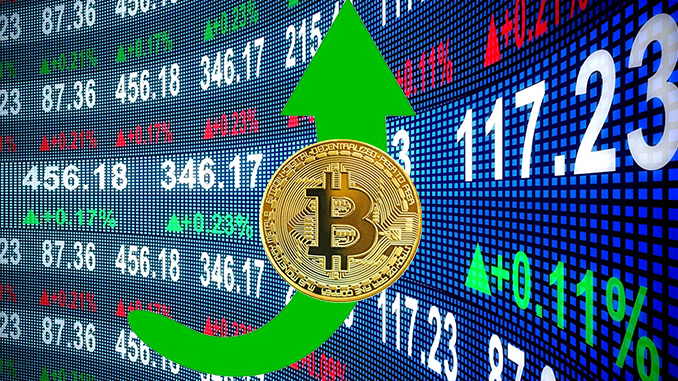 Bitcoin (BTC) and major altcoins such as Ethereum (ETH) posted a daily gain of around 4 percent. The reason cited is data from the U.S. showing a leveling off of inflation, which remains high.
Crypto markets are breathing a sigh of relief: In the last 24 hours, the lead currency Bictoin (BTC) was able to gain about 4 percent plus and thus trades for the first time after the collapse of the crypto exchange FTX again close to the mark of 18,000 US dollars. Ethereum (ETH) as the number two among the cryptocurrencies managed with about 5 percent daily plus the jump to over 1,300 U.S. dollars and thus to levels before the FTX shock. Analysts put the positive trend in connection with the latest inflation rates from the United States. The Labor Department there reported 7.1 percent year-over-year inflation for goods and services and 0.1 percent month-over-month on Monday.
An annual U.S. inflation rate of 7.3 percent and 0.3 percent over the month had been expected. The slightly better results boosted sentiment not only in the crypto markets for Bitcoin and Co, the stock markets also benefited. The US leading index Dow Jones made almost 2 percent plus, the NASDAQ recorded a good 3 percent plus, in Germany at the DAX it was around 2 percent plus. Market participants see the slower growth in inflation as a sign that the U.S. Federal Reserve is no longer raising the key interest rate in giant steps in its fight against price increases. U.S. economic data and decisions by the central bank regularly lead to effects on the investment markets.
Most recently, the Fed had raised the key interest rate four times in a row by 0.75 percent and emphasized that it would stick to this aggressive monetary policy until inflation was pushed back to the targeted level of around 2 percent. With the inflation curve easing faster than forecast, a rate move of just 0.5 percent to a range of 4.25 to 4.5 percent now seems likely. Crypto assets like Bitcoin are gaining traction in such an environment, many experts say.
Conclusion: specter of inflation no longer scares Bitcoin for now
When inflation rates around the world shot to heights not seen in decades in 2021, Bitcoin played up its image as "digital gold" and reached all-time highs of over $60,000 as a "safe haven." Likewise, the subsequent harsh increase in the key interest rate in the U.S. provoked a shift of capital; government bonds, for example, are now in demand again. If the situation now calms down – with the inflation rate remaining unhealthily high – investors are faced with the question of in which areas they can hope for above-average gains. Bitcoin, Ethereum and some other well-capitalized altcoins such as Polygon (MATIC) seem to be a promising option.