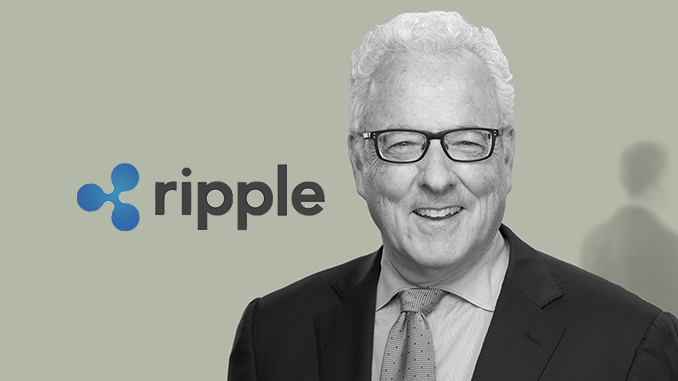 In the process of the US Securities and Exchange Commission (SEC) against Ripple (XRP), the so-called "Hinman speech" plays a central role, but accompanying documents are so far under lock and key. A US journalist wants to change that.
Anyone who has been following the legal dispute between the U.S. Securities and Exchange Commission and Ripple (XRP), which has been going on for 26 months now, knows that there has been repeated wrangling over the so-called "Hinman speech" from 2018 and its accompanying circumstances, and Ripple sees this as a crucial piece of the puzzle for its defense strategy. After much back-and-forth, Ripple has now achieved access to the documents, but the court in New York has not given clearance for publication. U.S. journalist Roslyn Layton, representing the press, is now insisting on "public interest" in the genesis of the "Hinman speech" and has requested that she be given access to the materials.
In parallel, Layton published an opinion piece in the online magazine "DC Sources" underscoring the urgency of her request. The "Hinman speech" is basically the only opinion piece by a prominent SEC representative in which guidelines for cryptocurrency issuance are established, Layton writes. She recalls that in 2018 Hinman gave Ethereum (ETH) a sort of carte blanche from regulation by the SEC. Such a far-reaching statement by Hinman must have been colluded on internally at the SEC, Layton surmises. In addition, she points to evidence that Hinman positioned himself pro-Ethereum because his former law firm had earned mightily from a mandate for Ethereum and thus indirectly increased his pension payments.
More importantly for the court in New York, however, Layton can cite several cases in U.S. legal history in which the free press has been granted privileges in accessing even potentially sensitive documents. Accordingly, the tenor in the case law is that neither litigants nor the court should decide what materials journalists want to see. The high level of media interest in SEC v. Ripple also proves overriding reasons, Layton said. Legal process observers such as James Filan rate Layton's request and argument as worthy of attention.
Bottom line: will the "Hinmam speech" documents in the XRP lawsuit become public?
Layton also notes that the reason the SEC vs. Ripple proceeding is being scrutinized so closely in the crypto industry is because it could be used to infer the SEC's future line. We summarized background on this back in the summer of 2021 here. What is clear is that Ripple also has nothing against the documents on the "Hinman speech" becoming public. So far, however, the SEC has managed to prevent just that with changing strategies. So it could actually be the journalist Layton who pushes the SEC into a corner through perseverance and appeal to freedom of information and makes the emails and memos on the "Hinman speech" public, which not only XRP investors would like to take a closer look at themselves.