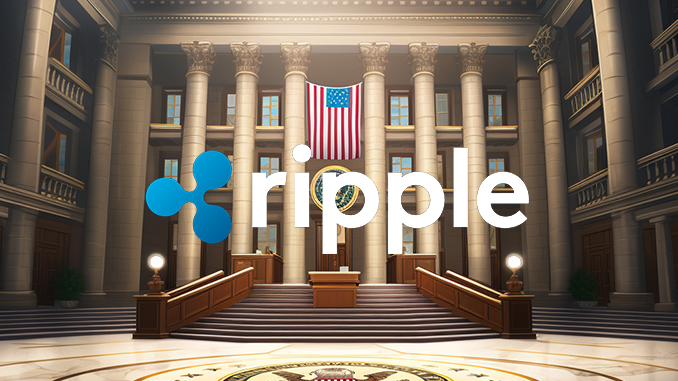 In mid-July, the first trial of the U.S. Securities and Exchange Commission SEC against Ripple (XRP) ended with an important partial victory for the cryptocurrency. Now, another trial has been scheduled for open issues, and the SEC also wants an appeal.
The case Ripple has ended in the first instance for the U.S. Securities and Exchange Commission SEC after two and a half years of proceedings almost a month ago mostly positive for XRP. But since then, it was also clear that the bitter legal battle would go into overtime, as the court in New York wanted to rule on XRP sales from Ripple to institutional investors in a separate trial. This trial before a jury is scheduled to start in Q2 2024, according to a court filing. Shortly after its publication, it also became known: The SEC also wants to reopen the XRP sales to private investors and has therefore filed an interlocutory appeal against the previous ruling in this matter, as announced, among others, Ripple chief legal counsel Stuart Alderoty on X (formerly Twitter).
XRP's price curve reacted to the latest developments in a relaxed manner, dropping about one percent in line with the overall market. Apparently, the upcoming proceedings for Ripple and XRP are currently no longer classified as threatening the existence – unlike in the first round. There, the court had cleared XRP in trading on secondary markets from the classification as a security ("Securities") required by the SEC, which brought XRP back to U.S. crypto exchanges and caused a price jump. The SEC is seeking to reverse that assessment in an appeal, which has yet to be allowed.
The second legal strand, which now has a targeted start date of Q2 2024, revolves around XRP sold by Ripple and top management to institutional investors about a decade ago. Here, the New York court wants a jury trial to decide whether those XRP sales fall under securities legislation and therefore should have been approved at the SEC. In the process, Ripple CEO Brad Garlinghouse and board member Chris Larsen should also have to answer personally.
Conclusion: SEC does not let up in matters of Ripple and XRP
The relative calm of Ripple (XRP) after the new legal developments is understandable. After all, the further negotiation of XRP as an institutional investment before a jury was already court-ordered anyway and has now merely been given a more concrete time frame. The SEC's interlocutory appeal of XRP's release to private investors and secondary markets was also widely expected. It does not change the status of XRP until probably at least 2025, and the litigants have not yet come up with any new arguments or evidence. But that could change in the coming months, as the SEC intends to drag out the XRP and Ripple case in general as an example of how to deal with many other altcoins.
---