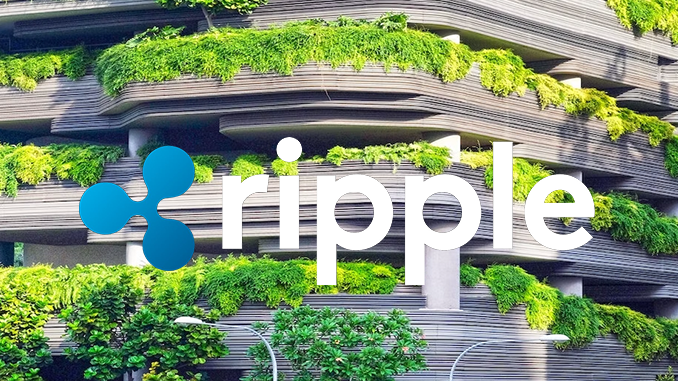 Ripple (XRP) is participating in Centigrade as a founding partner. The project plans to build a platform for trading CO2 certificates on a blockchain basis. A rapidly growing billion-dollar market is expected there.
Ripple (XRP) has seen itself as a pioneer in climate protection among cryptocurrencies and companies for years. Now Ripple announces via press release to be one of the founding members of Centigrade. Centigrade wants to make trading CO2 certificates easier, faster and more transparent. For this purpose, an online platform is to be developed that is technologically based on Ripple.
Ripple's partner in Centigrade is the Rocky Mountain Institute (RMI) in the USA, with which it has been cooperating since 2020. This initially involved minimizing the carbon footprint of the blockchain for XRP and pushing remaining emissions to zero through the use of renewable energy. Now Centigrade is to offer innovative solutions for market participants in CO2 trading. That's because the existing CO2 market is only realizing 1 percent of its potential, Ripple said.
Typical problems and obstacles in CO2 trading are a lack of information on sustainability, measurable impact on the overall situation and centralization, Ripple writes. Centrigate aims to address these, forecasting a CO2 market of more than $50 billion by 2030, per a blog post. The assumption is that the number of voluntary participants in the CO2 market will also grow strongly, for example companies that are not obliged to do so but want to advertise environmental neutrality.
Our infographic from 2021 already showed a rapidly growing price for CO2 allowances, and the trend continues today. For Centigrade, Ripple and the RMI have already recruited various NGOs and market participants who want to support the platform. The online trading platform is set to launch these days and will be expanded in the future with features such as risk management and traceability. The distinction between projects that take CO2 out of the atmosphere in the future and those that already realize this will also play a supporting role, it is said.
Conclusion: Ripple presents itself as a climate protector with Centigrade
The co-founding of Centigrade is also one of the first active steps for Ripple back into the US market. The years-long proceedings with the U.S. Securities and Exchange Commission (SEC) had blocked Ripple there until a court cleared the way for XRP again just under a month ago. The issue of climate protection is piquant for the crypto industry because Bitcoin (BTC) in particular, as a reserve currency, is repeatedly criticized for its high energy consumption. Ripple co-founder Chris Larsen is known here for his involvement in a campaign by Greenpeace. In principle, experts believe that the CO2 market needs innovative impulses – whether Centigrade with Ripple can establish itself in this way remains to be seen.
---