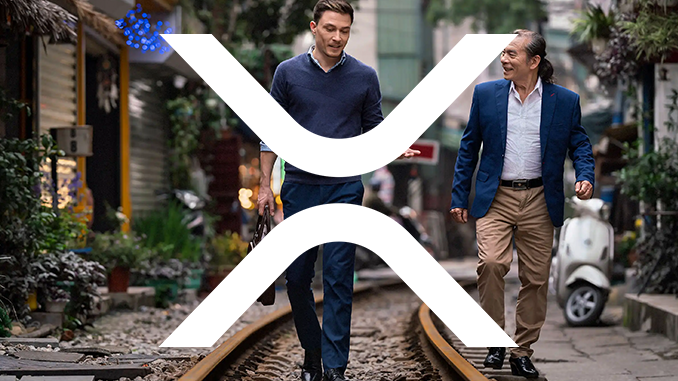 While the lawsuit between Ripple and the U.S. Securities and Exchange Commission (SEC) is still on summer break, there is news about XRP in other places. These include a Web3 initiative by Ripple for Japan and large XRP transfers.
Ripple (XRP) has been riding two tracks for the past 20 months from an observer's perspective: one track is dominated by the court case with the U.S. Securities and Exchange Commission (SEC), where little is currently happening except public dispute. On the second track, Ripple is trying to continue "business as usual". So today we take a look at two smaller news items. Ripple's Vice President Strategy, Emi Yoshikawa, refers via Twitter to a Web3 initiative for Japan. With the city government of Fukuoka and the cooperation partner btrax, it is to be explored how XRP Ledger can make itself useful in the everyday life of Japanese citizens. This includes not only payment transactions, but also, for example, the secure transmission of data or digital identities. Emphasized is the ten-year history of Ripple's network as a stable and low-cost foundation.
Ripple has already established an XRP corridor in the direction of Japan in the middle of 2021 and is pleased that, for example, trading used cars from Japan to Africa can be settled with XRP. One reason for the increasing establishment of Ripple and XRP in Japan is that SBI Group, a major shareholder of Ripple, is based in Tokyo.
Ripples Escrow Accounts and XRP Transfers from Whales
A second news item that is once again stirring the XRP community is large transfers reported by the data service Whale Alert via Twitter. Here there was confusion about 1 billion XRP released from Ripples Escrow accounts. Actually, the program to do so was supposed to have expired in July 2022, releasing 1 billion XRP from Ripple's reserves every month. However, unnoticed by many, the program was extended and indeed Whale Alert then showed that 800 million of the XRP in question moved back into Ripple's escrow accounts. The 200 million remaining XRP is – as far as is known – not meant to replenish Ripple's coffers, but to guarantee liquidity for ODL. With ODL (On-Demand Liquidity), Ripple is supporting the use of XRP as a bridge currency in international payments, and the program is rapidly gaining traction, according to the quarterly report.
Less clear, meanwhile, is what private XRP whales intend with their large transfers. They recently attracted attention with massive re-buys of XRP, but currently appear to be moving balances in the millions between crypto exchanges. Whether they are thus preparing for XRP sales cannot be clearly determined.
Conclusion: SEC forces Ripple and XRP into holding pattern
XRP has been trading in a corridor between $0.30 and $0.40 for three months now and fails to develop its own momentum. Even positive news from Ripple headquarters, which point to successes outside the USA, do not change this. Thus, one must currently summarize: The delaying tactics of the SEC in the XRP process are hurting Ripple without any realistic ways out of the situation.
---