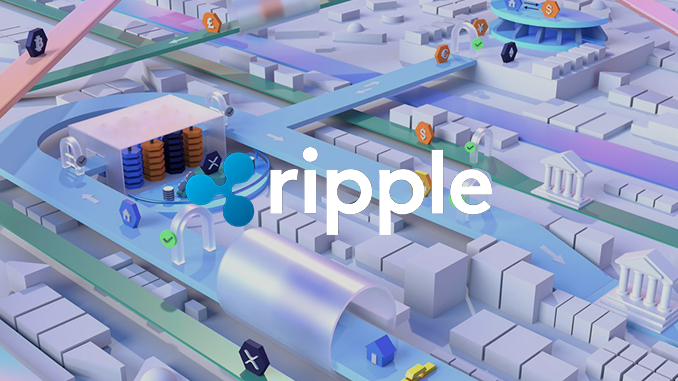 Ripple (XRP) has posted a 12 percent gain over the past 7 days, outpacing all other top 20 cryptocurrencies. Is XRP's small rally a sign of Ripple success in the SEC process?
A look at the crypto charts reveals: Over the past 7 days, Ripple (XRP) has significantly outperformed Bitcoin (BTC), Ethereum (ETH), and all the other top 20 altcoins with a 12 percent weekly gain. XRP managed to build its own momentum against market trends, and it stands to reason to link this to the upcoming ruling in Ripple's lawsuit against the U.S. Securities and Exchange Commission (SEC). After all, XRP's price curve picked up steam when the court in New York ordered that the infamous "Hinman Speech" and its surrounding circumstances be made public.
The case has been ongoing since December 2020 and now awaits a ruling. Attorney and trial observer Jeremy Hogan points out via Twitter that Judge Analisa Torres has issued major interim rulings about every nine weeks so far. So if the pattern continues, it should be determined by mid-July whether Ripple can fend off the SEC's attack. So far, Torres' decisions have signaled that it does not blindly follow the SEC's reasoning that XRP should be classified as a security. Ripple believes that XRP, like Bitcoin (BTC) and Ethereum (ETH), should be given a pass by the SEC. Here, the "Hinman Speech" is intended to be the key piece of evidence.
The robust price performance of XRP suggests that investors view the release of the "Hinman speech" announced for June 13 as the time to make a preliminary decision on SEC vs. Ripple. Analyst Ali Martinez writes on Twitter that Ripple large investors ("whales") are again highly active, adding at least 52 million XRP worth about $23 million to their holdings in May. In general, XRP is currently experiencing strikingly high daily turnover.
Conclusion: XRP radiates optimism – Is Ripple winning against the SEC?
In the crypto industry, the case of Ripple vs. SEC is classified as a landmark case for whether the authority can continue its hard course against cryptocurrencies and exchanges. Quite a few analysts are already calling out a price target of $1 for XRP in anticipation of a trial victory for Ripple. Currently, XRP is trading at a good US$0.50 and the all-time high of US$3.40 from 2018 demonstrates potential.
---