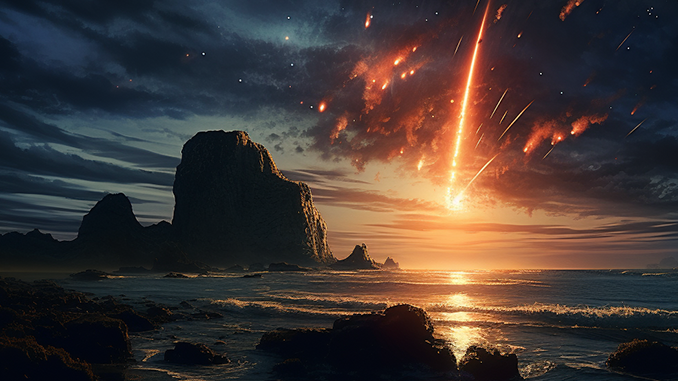 Charles Hoskinson, founder of Cardano (ADA), and a research team claim to have recovered material this summer that originated in another solar system. This is believed to be a world first.
In June, Charles Hoskinson was out in the Pacific Ocean – and not as a way for Founder of Cardano (ADA) to promote its cryptocurrency, but to "hunt for aliens," according to the company. The research trip co-financed by Hoskinson and led by physics professor Avi Loeb had caused some ridicule in the crypto scene. But now Charles Hoskinson presents via X (formerly Twitter) the tear-out of an academic expedition report that is supposed to prove a spectacular discovery.
Nothing less than the first discovery of material, which does not originate from our solar system, Loeb, Hoskinson and colleagues want to prove with the paper. According to the paper, they found globules in the ocean that had very high proportions of beryllium, lanthanum and uranium in the laboratory. Such a composition is not possible in our solar system, according to the team's chain of evidence. Hoskinson also expressed at least as much pride in a video statement as he does when lecturing other days on the merits of Cardano.
Hoskinson's scientific work, of course, is being watched in light of the fact that Cardano set out with the goal of becoming the cryptocurrency that is 100 percent based on science. The science paper on the Pacific expedition will now be submitted to peer-reviewed journals, according to Hoskinson. In his own university background, however, Hoskinson had lied on resumes, as was revealed in March 2022. This episode from Hoksinson's eccentric life had also caused head-shaking beyond the Cardano community.
So the fact that remarks like "So Cardano is becoming an altcoin from another solar system" are now being made is something Hoskinson will probably have to put up with. He is already planning a second expedition to the same Pacific area to recover larger materials. Then, he says, it will be known whether the finds are "only" from another solar system or perhaps even produced by extraterrestrials.
Conclusion: Hoskinson attempts a balancing act between Cardano and the spirit of research
The 35-year-old Hoskinson regularly splits the crypto scene between admirers and critics. The scientific reviews of the research paper will have to show which camp is right in the matter of material from distant worlds. Meanwhile, however, work awaits Hoskinson at Cardano as well. ADA's price curve and ecosystem expansion are faltering, and Hoskinson's only recent thought was to take a shot at competing cryptocurrencies like Solana (SOL).
---