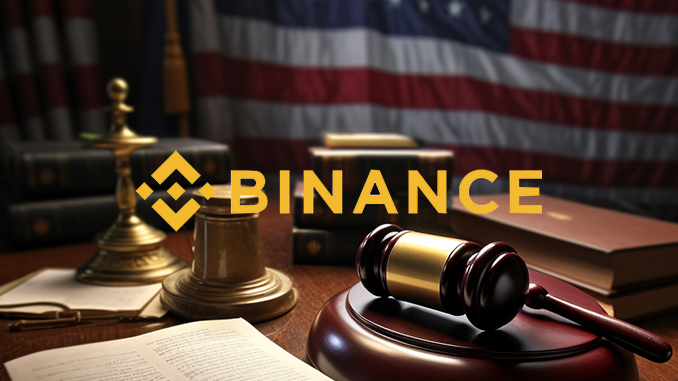 The world's largest crypto exchange Binance is under pressure in the US because the Securities and Exchange Commission (SEC) filed charges in June. Sealed documents have now been filed in the proceedings, which invite speculation.
By revenue and customer numbers, no other crypto exchange can hold a candle to Binance; under the leadership of founder and CEO Changpeng Zhao (CZ), Binance has become the undisputed global market leader. However, the success story is showing increasing cracks this year, as Binance is facing legal problems in a number of countries. Perhaps most seriously, the U.S. Securities and Exchange Commission (SEC) filed charges in June against Binance and CZ personally, ranging from money laundering to price manipulation. New documents have now been filed there by the SEC, which are to remain sealed.
Longtime ex-SEC division head Jon Reed Stark classifies this move on X (formerly Twitter) as "rare" and "unusual." Typically, he said, SEC documents are public because the SEC is a civilian agency and operates on taxpayer money. In this case, not only were passages redacted, but 37 sealed documents related to Binance were filed plus a ruling document with reasons. According to Stark, there are really only two logical explanations for the SEC's actions:
1. the SEC knew that Binance was also under criminal investigation by the U.S. Department of Justice. In that case, SEC should not interfere with the investigation, Stark said. He could also imagine that warrants were in place or that undercover investigators at Binance were involved.
2. sealed SEC documents against Binance could also mean the agency wants to protect witnesses or other companies, according to Stark. But usually redaction of passages is enough to do that, he said.
Neither Binance nor CZ personally have commented on the latest news in the SEC lawsuit so far. According to Stark, the suspense now is whether or not Binance will file a protest against the secrecy of the documents. If Binance waives, one can be almost certain that the sealed SEC evidence submitted is highly explosive. Because otherwise, Binance would have to have a vested interest in having the sealing lifted.
Bottom line: keep an eye on Binance Coin (BNB)
Of course, investors could dismiss the events surrounding Binance in faraway America as irrelevant to this country. But that would be ignoring important aspects. After all, the SEC's action against the U.S. offshoot of Binance will have an impact on how regulators deal with the crypto exchange in other Western countries, at the latest when it comes to criminal law aspects. And besides, as the flagship crypto exchange, Binance Coin (BNB) is the number three cryptocurrency exchange in the world. If Binance has to go out of business in the U.S., BNB will predictably come under severe price pressure.
---