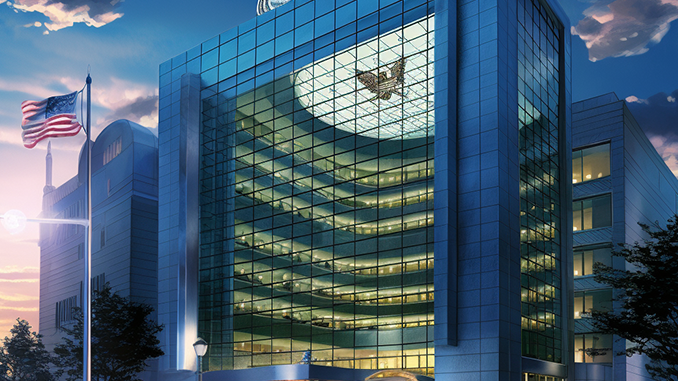 The US Securities and Exchange Commission (SEC) has suffered a heavy defeat in court against asset manager Grayscale. The point of contention was the rejection of a Bitcoin ETF. Now the SEC will have to reposition itself.
The long-standing practice of the U.S. Securities and Exchange Commission (SEC) to reject applications for the admission of a Bitcoin ETF has begun to wobble. That's because on Tuesday, a federal court in Washington ruled that the SEC was "wrong" in its decision on asset manager Grayscale's application. While this does not yet mean the immediate approval of the targeted Grayscale Bitcoin ETF – the price curve of Bitcoin (BTC) made a significant gain of a good 5 percent after the ruling.
There is now a 45-day period for either the SEC or Grayscale to seek an appeal. Grayscale is highly satisfied with the latest ruling and is unlikely to want an appeal on its own. The SEC, on the other hand, was basically read the riot act by the court. The SEC had failed to show why it had allowed Bitcoin Future ETFs since the fall of 2021, but had taken a different tactic with Bitcoin ETFs based on the spot market.
Whether the SEC will now take the gamble of taking the next stinging defeat in yet another lawsuit? Experts believe this is just as possible as the option of bowing to the court and approving the Grayscale Bitcoin ETF. In favor of the version of an appeal is the fact that the SEC under Chief Gary Gensler is pursuing a tough course against the crypto industry and is also appealing in the Ripple (XRP) case, for example.
However, the SEC is unlikely to have any new arguments to present in the Bitcoin ETF dispute, it is noted. The SEC's opinion that the bitcoin market is vulnerable to price manipulation was picked apart by Grayscale in court with evidence. The asset manager showed that price curves from the Bitcoin spot market and those from Bitcoin futures ETFs have matched almost 100 percent since the end of 2021.
Conclusion: bitcoin ETFs in the U.S. are becoming more likely
Respected Bloomberg analyst James Seyffart on X (formerly Twitter) put the likelihood of a Bitcoin ETF listing later this year at 75 percent and names it at 95 percent for 2024. The crypto scene hopes that Bitcoin ETFs will inject new capital into the market and thus positively drive BTC's price curve.
---