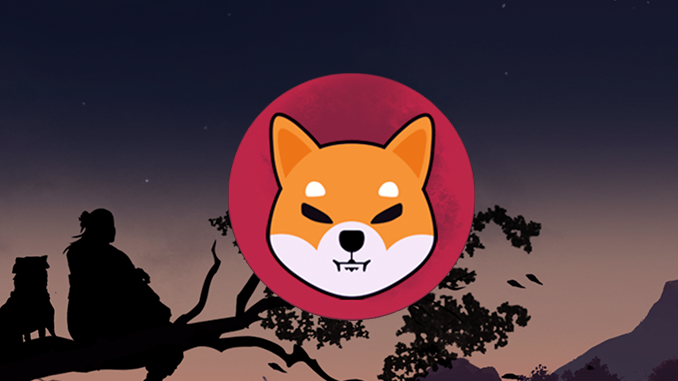 Shiba Inu (SHIB) currently provides a good example of how so-called whales set up trading strategies and how you can possibly profit from them even as an ordinary investor. Read for yourself.
A lot has been written about the sense and nonsense of Dogecoin (DOGE) and the self-proclaimed challenger Shiba Inu (SHIB). Today, however, we will not focus on the question whether meme coins are an enrichment of the crypto industry. Instead, we will be inspired by Lookonchain, a Twitter account that uses blockchain data analysis to filter out profitable actions by large investors. The Shiba Inu example provides good illustrative material.
After all, Lookonchain had already noticed a whale on SHIB in December 2020 and this major investor was active again this week. Of course, this anonymous crypto trader heeds the motto "buy cheap, sell dear." Because he bought his first Shiba Inu back in August 2020 on the decentralized crypto evil Uniswap, when the "Dogecoin killer" was still an unknown exotic, the first jump into the profit zone almost resulted by itself. But as Lookonchain just proved using public blockchain data, the Whale continued to bet on SHIB and passed opportunity to expand its investment in Shiba Inu through good timing. The second half of 2021 in particular was perfect for him, when Shiba Inu was re-listed on the major global crypto exchanges and a real hype around SHIB was ignited.
Mind you, this Whale repeatedly realized gains in SHIB, but partially reinvested them in Shiba Inu after general price declines. With this tactic, his initial investment of about $3,800 in Shiba Inu is now worth about $38 million, according to Lookonchain, with up to about $100 million in profit-taking on top of that. Whether this major investor has insider knowledge or simply combines good research with the right instinct, even Lookonchain can't answer. But the analyst gives a possibly working tip: Because whenever the Whale transfers sums of millions in SHIB to a crypto exchange in order to sell them there, the price curve seems to buckle a few hours later. Lookonchain concludes: simply watch the wallet in question and then, when Shiba Inu flows from there towards the crypto exchange, open your own short position for SHIB. This will pay off if, as in the past, this single whale appears to be driving the price curve down with SHIB sales.
Conclusion: Shiba Inu and the Whales – a difficult topic
Shiba Inu is now also known to have been discovered by large investors. This can be problematic for the pricing of SHIB and since after initial euphoria around the alternative to Dogecoin, further development is faltering, a new investment in Shiba Inu is difficult to justify with solid arguments on the medium and long-term perspective. But as an example of how to exploit the high volatility of cryptocurrencies to maximize profits with a targeted risk appetite and why it is worthwhile to build up a position in a potential shooting star like SHIB as early as possible, the story described above is certainly worthwhile.