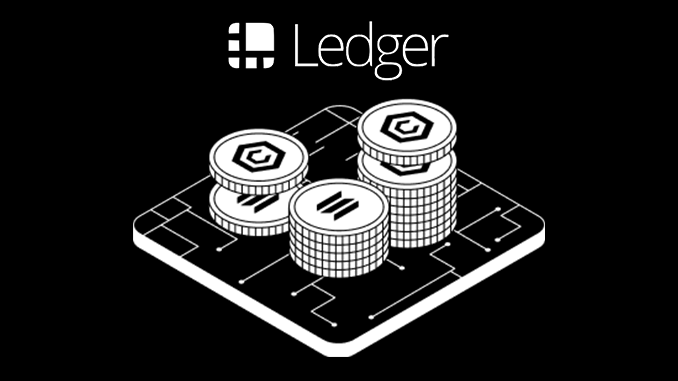 The Ledger Nano S (Plus) and Ledger Nano X hardware wallets are now equipped to handle Solana (SOL) and Cronos (CRO). Practically, this happens via the Ledger Live software.
The hardware manufacturer Ledger introduced its new Nano S Plus model a few days ago, which ironed out minor weaknesses from its predecessor Ledger Nano S. Now there is also news about Ledger Live, the software that organizes the interaction of hardware wallet and Bitcoin and Co.
With Solana (SOL), Ledger Live has received support for an altcoin that celebrated its breakthrough in 2021 and is now hard to imagine the top 10 most important cryptocurrencies without it. Ledger quotes Solana Foundation Director Dan Albert in warm words in the announcement about SOL's support. Through Ledger, more Solana users can now operate "soundly and securely," Albert said.
The second frequently requested altcoin, Cronos (CRO) has now been integrated into the Ledger Nano X and Ledger Nano S (Plus) hardware wallets via Ledger Live. Cronos was formerly called Crypto.com Coin and serves as a discount token similar to Binance Coin (BNB). Since a technological upgrade and large-scale burn at CRO about a year ago, Cronos' price curve has trended positively and ensured its entry among the top 20 most capitalized cryptocurrencies.
Overall, Ledger thus once again proves that it is constantly developing its product range and adapting it to the needs of customers. At the competitor Trezor, Solana and Cronos are not directly supported so far, which actually excludes the hardware wallets Tresor One and Model there for many, depending on the investor profile.
Conclusion: Ledger Nano S Plus and Nano X – good choice among hardware wallets
It can hardly be repeated often enough: Anyone who takes their investments in Bitcoin (BTC) and other cryptocurrencies seriously should definitely also use a hardware wallet. This is the only way to ensure protection against online attacks and, in the worst case, also against spam from crypto exchanges or official access. With the new Ledger Nano S Plus as well as the established top model Ledger Nano X, the French manufacturer sets standards among hardware wallets, and the interaction with Ledger Live extends to interest-bearing staking for various popular altcoins. We can recommend Ledger from our own experience when it comes to hardware wallets.
---
Best place to buy Bitcoin: