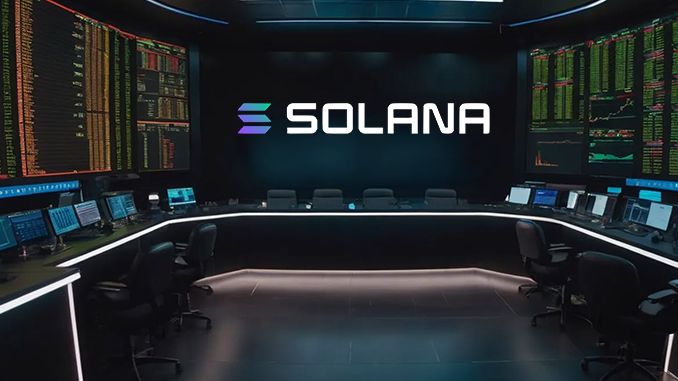 Solana (SOL) shows signs of regaining its footing in the important DeFi division. With currently around 355 million US dollars in deposited capital for Solana DeFi, an annual high has been achieved. Can SOL continue the trend?
Solana (SOL) is currently the big winner among the top twenty global cryptocurrencies with a 25 percent weekly gain. The upward trend is still evident in the Decentralized Finance (DeFi) division. Here, the DeFiLlama data service currently counts around $355 million TVL (https://defillama.com/chain/Solana), a one-year high for the Solana ecosystem. The current momentum for Solana was not necessarily predictable. After all, when the FTX crypto empire went bankrupt in November 2022, the shockwaves reverberated overtly onto SOL with prices plummeting 50 percent.
Solana co-founder Raj Gokal spoke at the time of a "critical moment" for SOL. Like other experts, Gokal knew that FTX and its subsidiaries held up to 10 percent of all Solana's assets, which could be flooded onto the market in the event of insolvency proceedings. These fears continued to move investors this September. But it is now clear: In the FTX insolvency proceedings, the remaining Solana will be monetized, but in smaller tranches, as "The Tie" on X (formerly Twitter) (https://twitter.com/TheTieIO/status/1705306075740700946?s=20.) explains in detail. The price pressure on SOL that many feared has therefore not materialized so far.
Whether the current price level of Solana around 24 US dollars can hold its ground or even rise further? This will depend, among other things, on whether SOL can once again present itself as a DeFi pioneer. A deep cooperation of Solana with credit card giant Visa gave rise to new optimism four weeks ago, and the foundation is also very active in other areas such as blockchain gaming.
Bottom line: Solana with new momentum.
Solana has been a star performer for investors with good timing this year. But SOL is a long way from its all-time high of $260 from November 2021, when it was also backed by a good $10 billion in capital for DeFi with Solana. The danger of a sudden sell-off of Solana balances in the FTX insolvency proceedings seems to have been averted. So it is now up to the Solana Foundation and Community to create fresh confidence by reviving the DeFi division, new cooperation partners and use cases. Then Solana will get a second chance to prove its image as a superfast network, where DeFi and other blockchain solutions score with very low fees.
---