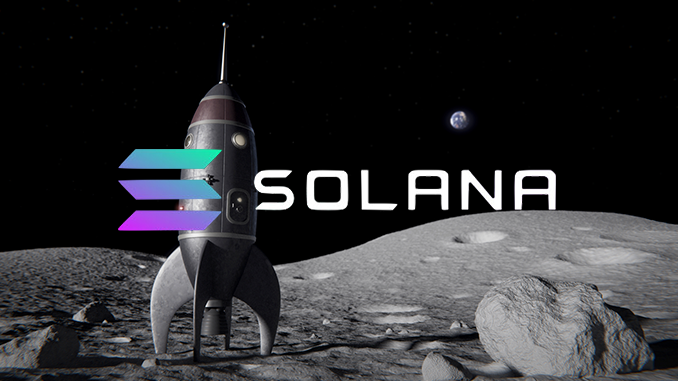 Summer is coming to an end, but Solana (SOL) remains the hottest topic of conversation in the crypto scene. Up 30 percent since yesterday, Solana is already marking another all-time high.
Solana (SOL) is trading at around $1.85 today, Tuesday, marking a new all-time high. The price curve of Solana is up a whopping 30 percent over the last 24 hours and almost 60 percent for SOL over the past week. Thus, some in the crypto scene are already talking about the "Solana summer". Astronomers define summer calendrically via the summer solstice and thus set the beginning for our latitudes on June 21 and the end of summer on September 21. By the way, those who bought Solana on June 21, 2021, had to pay around 30 US dollars at that time. So the question is whether the price of SOL will overheat this season or be able to carry its momentum into the fall and winter.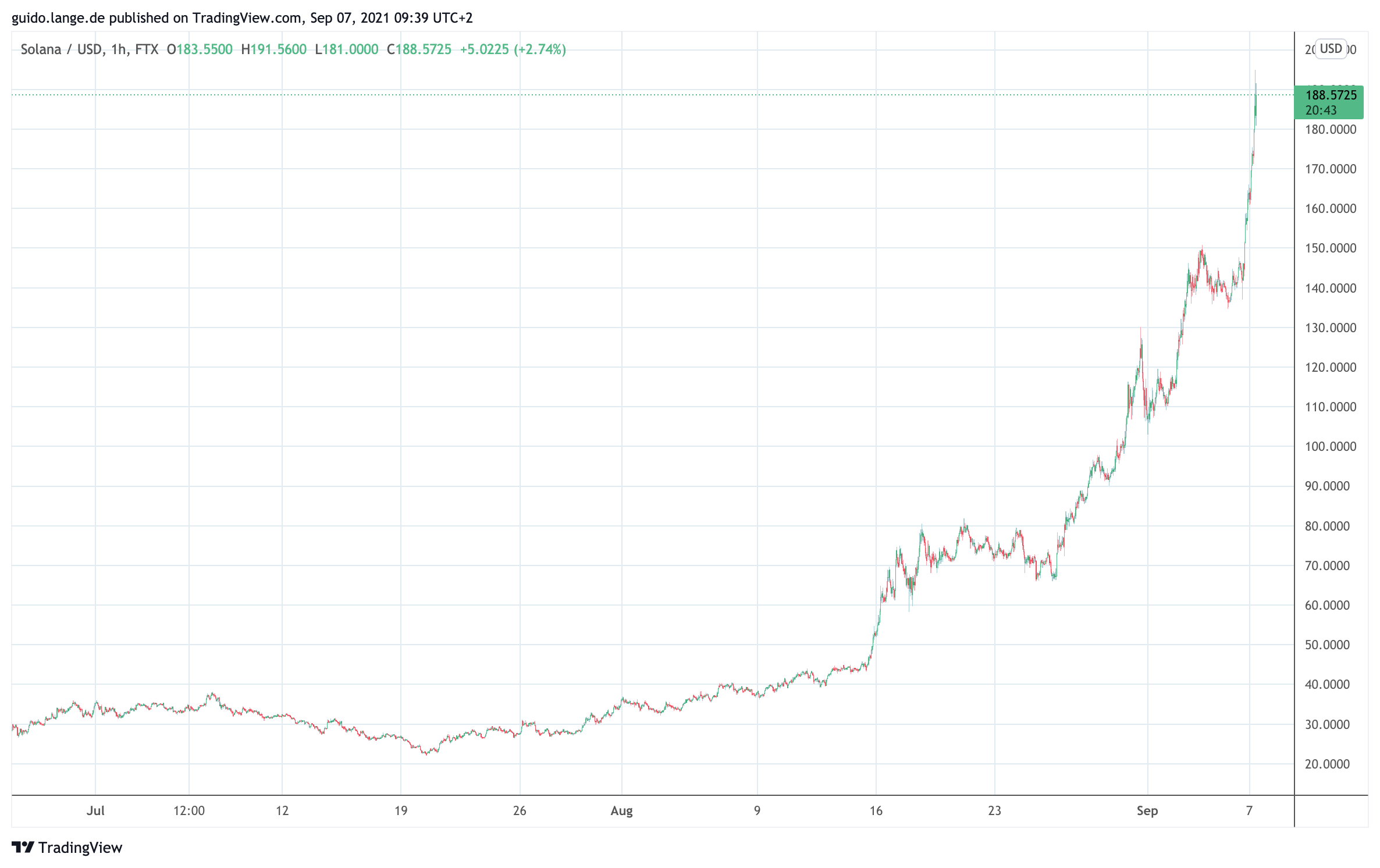 What is Solana benefiting from?
Experts cite weakness in Ethereum (ETH) as the main reason for Solana's ongoing rally. After all, the launch of the EIP-1559 upgrade on Ethereum in early August went technologically smoothly. But EIP-1559 did not really bring the hoped-for effect of lower transaction fees on Ethereum; the boom in NFTs and in the DeFi division is overwhelming the performance of the ETH blockchain.
This almost automatically lands Solana in the sights of crypto projects and investors. This is because SOL's blockchain is based on a hybrid protocol and thus achieves throughput rates of tens of thousands of transactions per second with transaction fees of less than 1 cent. By comparison, Ethereum transaction fees of $80 and more can be expected at peak times, and it can take 5 minutes or longer for a transaction to be confirmed. Looking for alternatives to Ethereum, we then find Solana.
And while the technological advantages of Solana were still considered to be of a purely theoretical nature in the summer of 2020, an entire ecosystem around SOL is fully functional in the summer of 2021. This week, crypto exchange FTX launched a marketplace for NFTs based on Solana. Several major DeFi projects at once rely on Solana for technology. So if you want to get involved in these booming sectors of the crypto industry, you'll recognize Solana as a viable alternative to market leader Ethereum.
Conclusion: Can Solana attack Cardano and Binance Coin?
SOL now has an impressive $54 billion market capitalization, which means 7th place in the TOP 10 most important cryptocurrencies. Ethereum is still far away with a market capitalization of 460 billion US dollars. But the altcoins Cardano (ADA) in 3rd place in the TOP 10 and Binance Coin (BNB) in 4th place suddenly no longer seem out of reach for Solana. ADA and BNB also claim in their concepts to cover use cases in all major crypto industry sectors through an extensive ecosystem. Cardano is currently backed by around $90 billion in market capitalization, and Binance Coin has $84 billion.
Optimists are already counting: how many days until Solana catches up with its competitors if SOL maintains its momentum. Skeptics warn: Now that Solana is in the spotlight, it's only a matter of time before bad news about SOL and its associated ecosystem starts to filter through. On the other hand, uncertainties about the Alonzo upgrade (scheduled for September 12) and the hoped-for take-off of ADA in the DeFi segment are weighing on Cardano's image. At BNB, Binance's problems with regulators are having a psychological impact. Solana is currently benefiting from this environment with good chances to turn the trend into sustainability.
---
You can buy Solana on Binance. Open a Binance Account here and save 10% on fees for a lifetime.