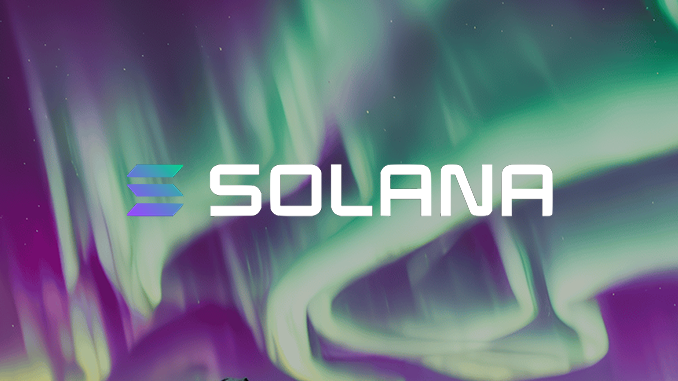 Solana (SOL) has not been able to continue its rally from the first half of January and is stagnating around $23. The crisis-ridden Solana must expect further difficulties, but is also experiencing positive moments.
Solana (SOL) remains under critical observation for the time being; the insolvency of the crypto exchange FTX at the beginning of November triggered domino effects and raised doubts about its future viability. In the first two weeks of January, Solana was still able to pump, boosted by the launch of the memecoin BONK in SOL's ecosystem. But now the fresh momentum at Solana seems to have evaporated, with the price level now stagnating again at around 23 US dollars.
Solana currently finds reason for optimism in the NFTs division, where according to data from Delphi Digital it has moved up to second place among the most important ecosystems in terms of revenue weighted behind Ethereum (ETH). An NFT project at BONK had also exceeded expectations. However, some particularly popular NFT collections under Solana, such as DeGods and y00ts, have announced plans to switch technologically to Polygon (MATIC), which is likely to cost market share.
The outlook seems similarly divided in the Decentralized Finance (DeFi) division, which is important for Solana. Here, according to DeFiLlama, an influx of about $50 million in capital was counted in January. But Solana's TVL is now just over $260 million – up from more than $1 billion before the FTX crash.
Experts also point out that developer activity at Solana is declining significantly, as measured by Samtiment. Here, it is becoming apparent that Solana developers are switching to other ecosystems such as Polygon or Ethereum, as higher budgets and user numbers are enticing there. Solana has little to counter this exodus; the days of almost blindly funded projects by Sam Bankman-Fried, FTX and other allies are probably irrevocably over.
Conclusion: 2023 will be a fateful year for Solana
Solana is not, as far as we know, partly to blame for the collapse of the FTX empire, but the motto "along for the ride" still applies to SOL. At least 10 percent of all SOL continues to be stored in FTX's insolvency estate, and a sell-off could cause the price curve to plummet. On the other hand, there are initiatives such as BONK to make Solana's ecosystem more attractive and to prove that it can find its way back to success under its own steam. 2023 will show where Solana is headed.