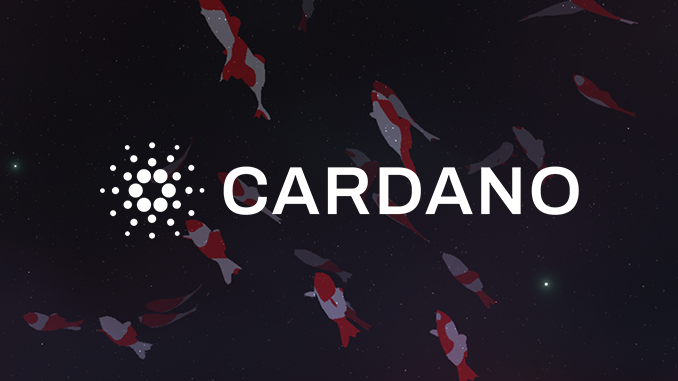 Cardano (ADA) experienced a network disruption Monday night, with 50 percent of all nodes briefly losing synchronization. The cause is unclear. The incident is leading to discussions.
Cardano (ADA) experienced a potentially critical situation on Monday: Suddenly, reports from node operators began to pile up, describing that their network points had unexpectedly lost connectivity and only found their way back to synchronization by restarting. The reason for the anomaly is now being puzzled over. Briefly, about 50 percent of all Cardano nodes were affected, which could have been momentous in a coordinated attack on ADA.
In the daily report of the Cardano community, an investigation of the incident is announced. In general, however, the network responded to the disruption as intended and regenerated automatically. Cardano founder Charles Hoskinson writes on Twitter that the ADA network proved its "self-healing powers." Even the failure of a larger group of nodes hardly led to noticeable interruptions of the network. In a video message, Hoskinson said several unexpected factors probably led to the disruption at the same time. Therefore, he said, it is unlikely that the situation can be reproduced.
Among major altcoins, Solana (SOL) is notorious for hours-long network outages that also raise reasonable doubts about security and stability. Cardano, on the other hand, had celebrated five years without a disruption in the summer of 2022, downplaying the fact that there had certainly been significant delays for transactions when the network was under heavy load. Even then, however, the ADA network had proven robust, gradually processing accumulated orders. In fact, the current disruption was not noticeable to normal Cardano users; the alarm came from the node operators.
Conclusion: Cardano under scrutiny after network disruption
Hoskinson seems to think that a complete resolution of the temporary problems in the Cardano network is unlikely and has already switched to turning the situation into a proof of ADA's performance. This seems a bit daring, because apparently not all affected nodes reacted automatically, but some manually initiated restarts were necessary. But just as questionable is the choice of words of Cardano critics who want to talk about an "outage" that did not happen at all. But the Cardano developers should nevertheless continue to investigate the matter, because no one can wish for repeated cases with damage potential.