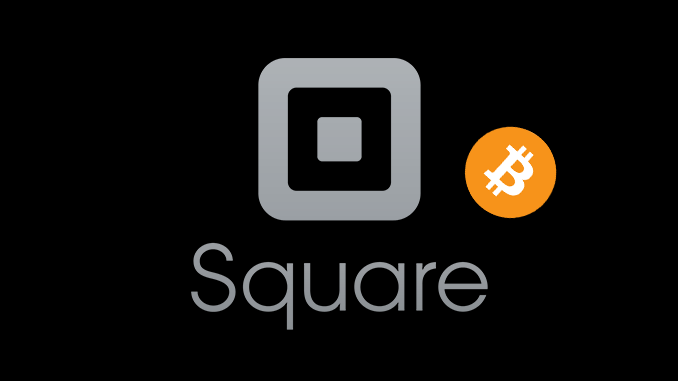 With the financial services provider Square, the second large listed company has now decided to hold parts of its reserves in Bitcoin (BTC). 4,709 Bitcoin were acquired by Square for US$50 million. MicroStrategy had previously purchased 38,250 BTC in two tranches.
In the U.S., MicroStrategy was the pioneer among large corporations in August and September when it announced that it was moving its cash reserves from U.S. dollars to Bitcoin (BTC). Now Square, the financial services provider run by Twitter founder Jack Dorsey, has also made a major commitment to Bitcoin. According to a press release, they bought 4,709 BTC for 50 million US dollars. This corresponds to approximately 1 percent of Square's balance sheet total as of Q2 2020.
Bitcoin has the potential to become an "ubiquitous currency", said Amrita Ahuja, Square's Chief Financial Officer. The investment in Bitcoin is important to prepare for growing acceptance of BTC. With the Cash App, Square already has a program in its portfolio that supports Bitcoin. But many of Square's solutions that make it easier for entrepreneurs to receive payments do not yet integrate Bitcoin. Jack Dorsey as CEO of Square and Twitter is known as a Bitcoin advocate and sees advantages for BTC in its independence from the existing financial system.
Reserves in Bitcoin – new trend among US companies?
MicroStrategy has shifted a total of $425 million into Bitcoin, almost all of its cash reserves. The situation is somewhat different at Square, where the proportion of reserves in BTC is lower and they probably do not want to exclude Bitcoin from their current business. MicroStrategy cited inflation risks and the chances that BTC will increase in value as the reason for its strategy. Square does not make such a strong statement and emphasizes the advantages of Bitcoin as a global currency. The stock market approved Square's move and sent the share price up by almost 2 percent.
Many experts believe that more and more companies will discover Bitcoin as a store of value in the future. Because in economically uncertain times the demand for stable investments that are decoupled from monetary policy grows. So if MicroStrategy and Square are just the spearhead of a trend, further large buy orders could quickly push up the price of Bitcoin.
---
Best place to buy Bitcoin: