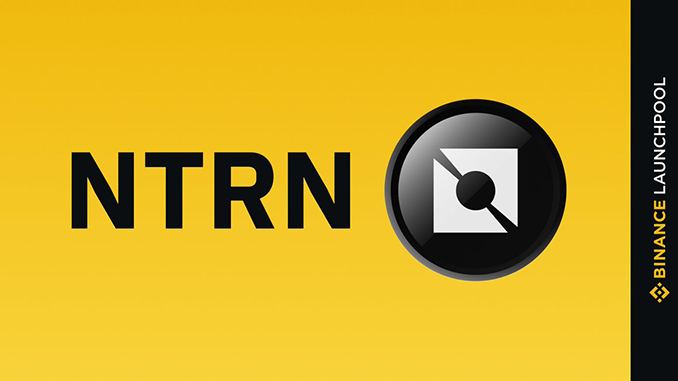 Binance Launchpool offers from today until October 30th the possibility to get Neutron (NTRN) when staking BNB or Stablecoins. This is free for you and therefore an exciting offer.
In the crypto scene, Binance Launchpool has been a first stop to get early and free access to young cryptocurrencies for years. Today, Wednesday (October 11), such a promotion starts with Neutron (NTRN), according to Binance. Until October 30, launch pool staking of Binance Coin (BNB) and/or stablecoins TrueUSD (TUSD) and First Digital USD (FUSD) will give Neutron (NTRN) in return at no extra cost. Here are the details:
– To participate in Binance's 38th Launchpool project, you must have a verified customer account with the crypto exchange, of course. Then you can register your balances in BNB, TUSD and FUSD for Neutron staking at Launchpool.
– Binance has been provided with 20 million Neutron. The lion's share of 80 percent of this NTRN will be distributed to the BNB staking pool, with 10 percent each going to the pools for TUSD and FUSD.
– Settlement will take place every hour until October 30, and your share will be calculated according to how large your individual contributions are in relation to the total number of coins registered. Every day 800,000 Neutron will be distributed to the BNB Poool and 100,000 each to the pools for TUSD and FUSD.
– You can withdraw your Binance Coin or Stablecoins from the staking of Neutron at any time and still keep the NTRN allocated until then.
Background to Neutron (NTRN)
Neutron describes itself as a network that makes it very easy for developers and users to run Decentralized Finance (DeFi) across different ecosystems. Neutron is built on technology from Cosmos (ATOM) and also uses the standard Inter-Blockchain Communication Protocol (IBCP). Neutron advertises particularly high security through interchain security.
Neutron's mainnet went live on May 11, and NTRN has been traded on international crypto exchanges such as Binance since June. At its stock market debut, NTRN was quoted at around 0.20 US dollars, and is currently being called for around 0.35 US dollars. In an earlier funding round, around 11 percent of the total holdings of all Neutron changed hands for $0.09 each. Binance Launchpool now distributes 2 percent of all NTRN, with 51 percent reserved for the Neutron Foundation and reserves. For the team and advisors, 24 percent of all Neutron is set aside, which is a reasonable value.
Conclusion: Neutron at Binance Launchpool – sign up now
The experiences with Binance Launchpool are consistently positive, almost without risk participants come there into the possession of promising cryptocurrencies such as Neutron. In this respect, we can recommend you not to miss this opportunity. Sign up for Binance Launchpool for Neutron Staking today so that you don't miss a single day of the action.