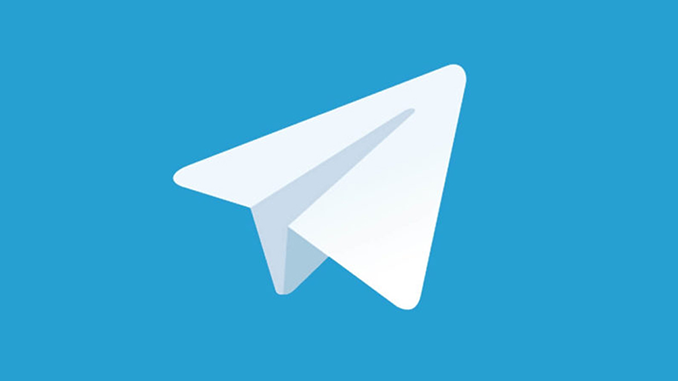 The planned Telegram Token Gram will not go into circulation until April 2021 at the earliest, following intervention by the US stock exchange supervisory authority. The messenger service therefore offers investors a refund of their capital. The total amount involved is USD 1.3 billion.
The messenger service Telegram has attracted great interest since its project of its own block chain called TON and its own crypto currency called Gram. To finance this project, around 1.8 billion US dollars were collected from investors in 2018. But then in October 2019, bad news came from the USA for Telegram: The US Securities and Exchange Commission (SEC) assessed the financing round as an illegal sale of security tokens and therefore put a stop to Gram's activities. In the meantime, a US court has ruled in favour of the SEC and Telegram is thus forced to postpone Gram's planned launch until April 2021. However, since early investors had been promised to make repayments in the event of delays, Telegram is also in a financial jam.
Background to Gram and TON by Telegram
Telegram now reports more than 400 million active users. Gram was supposed to enable them to make donations, pay for games and generally have a native means of payment in the network. With TON as a block chain, not only Gram was to be set up decentrally, but also the technological basis for smart contracts and dapps was to be provided. Telegram itself has so far only published a short summary of the project.
But as now, more details have been leaked by the investors. According to this, the official start for Gram and Token was originally agreed for 31 October 2019. Because this promise could not be kept, a contract clause for reimbursement is in effect. In a letter to investors, Telegram founder Pavel Durov offered to repay 72 percent of the investment sums. This would be around 1.3 billion US dollars. Alternatively, investors would have the option to wait until April 30, 2021 for Gram to start later and then receive 110 percent of the Gram that was actually agreed upon. It is unclear whether investors will accept this deal. According to media reports, they see Gram as an opportunity to participate in the privately owned Telegram. However, they would rather hold direct shares in Telegram than rely on Gram for an uncertain solution. Other investors, on the other hand, see the offer as positive because they expect higher profits from the future majority of Gram.
Conclusion: Future of Telegram Token uncertain
Telegram has had to painfully understand that the SEC can prevent Gram from entering the market. Basically, it seems anecdotal in this context that the crypto exchange Liquid already sold Gram in a public sale in summer 2019, although these only existed in the form of allocation rights. Apparently Telegram now wants to save his project on two fronts: Firstly, with a compromise offer to the early investors and secondly, in talks with the SEC to clarify how Gram could become an admissible crypto currency. Whether this tactic will work remains to be seen.
---
Best place to buy Bitcoin: