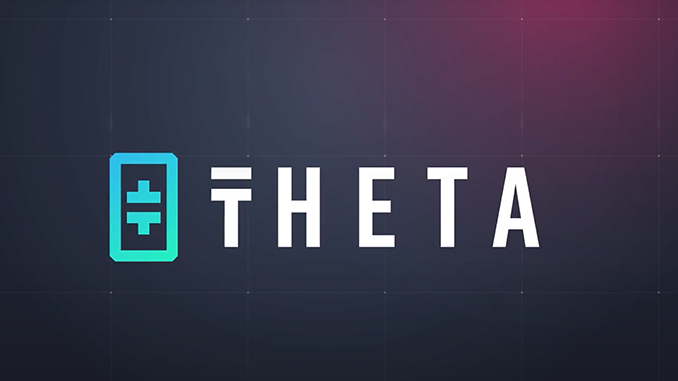 A relatively new crypto currency called THETA is currently hitting the headlines with price gains of more than 1,000 percent. Binance is already setting up THETA Futures. So what is behind this coin?
The Theta Network Token (THETA) on its website promises "the next generation of video delivery". With this vision, THETA has managed to move into the top 50 most important cryptocurrencies within only about 14 months, and the price development since the "Black Thursday" of March is breathtaking: First, THETA is torn to an all-time low of just under USD 0.04 by Bitcoin and the overall market. Since then, however, the price has been climbing steeply; yesterday, Wednesday, THETA recorded an all-time high of 0.55 US dollars. Such profit opportunities are electrifying the market, so it is no surprise that the leading crypto exchange Binance is also jumping on the bandwagon. There, too, THETA Futures with a leverage of up to 50 are being offered since yesterday, according to Binance. Reason enough to take a closer look at THETA.
Background on THETA
The white paper on THETA from November 2018 can be found here. In summary, the project promises to roll out an ecosystem with its own block chain and crypto-currency, which should significantly improve the broadcasting and reception of videos on the Internet. This is because this task poses a problem with an increasing number of high-resolution contents. In regions with low bandwidth of Internet connections, the quality is often artificially reduced during the central distribution of videos and still viewers have to be prepared for jerks and interruptions. THETA's network provides a decentralized solution where users provide parts of their Internet bandwidth and earn THETA in return. In the background, THETA's block-chain technology platforms ensure that better-quality videos can be viewed, especially in Africa and South America, where bandwidth is generally limited. THETA itself writes this concept as an answer to the problem of the "last mile", which exists even in Germany in regions that are poorly connected to the Internet.
THETA's mainnet went live in March 2019, before that the token was generated as ERC20. At Theta.tv the practical solution for videos can already be tried out, other platforms like Silver.tv already use the technology. Recently it was announced that Samsung wants to pre-install Theta.tv on its upcoming smartphones. In short: THETA's solution approach is of interest to partners who want to pass on the name to large numbers of users.
THETA and Google – much ado about nothing?
THETA's course was recently driven by the news that Google, and thus YouTube as well, are offering themselves as partners. Theta Labs is not entirely uninvolved in this, as they spread corresponding messages from crypto portals like Coindesk without comment. But as the always well-informed crypto expert Larry Cermak clarifies on Twitter With its cloud division, Google is becoming the preferred service provider for nodes of Theta, no more and no less. This background information is probably one reason why THETA lost almost 30 percent in the past 24 hours against the positive trend in the overall market.
LMAO Google didn't team up with anyone. Classic announcement nonsense pic.twitter.com/yjizXbA6ej

— Larry Cermak (@lawmaster) May 27, 2020
Should I include THETA in my portfolio?
With a market capitalization of more than USD 300 million, THETA is no longer a lightweight. The trading turnover of the last few days is enormous and the topic of moving images occupies THETA differently than others. However, this is no guarantee that this altcoin will continue to outperform the price developments led by Bitcoin (BTC). The example of the misunderstood Google News about THETA shows how quickly a hype about a crypto currency can inflate and the balloon then deflates just as quickly. For Theta, the primary goal is to prove its suitability for the masses through the stability of its block chain and acceptance by video users. If this succeeds, the associated crypto currency will also benefit from this and will be able to shed its status as a highly speculative investment.
---
You can buy Theta on Binance. With our link you can save 10% on fees.