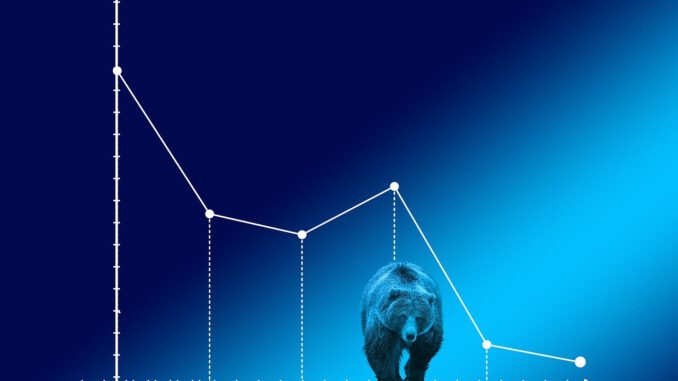 The world'stock markets still seem to be one direction: down. The IT sector has been hit especially hard, with about 85% of stocks trading more than 20% down on their all-time highs. Yet while sentiment is unsurprisingly gloomy, more and more also see opportunities in the market phase, as shown in a new infographic from Block-Builders.net.
The markets are reeling, with no end in sight. The crypto market has been hit particularly hard. Bitcoin, the most important digital currency, is currently trading at around US $20,000; just last winter it temporarily hit US $69,000. The Fear and Greed Index (crypto market) indicates that crypto investors remain deeply unsettled. Yet many also sense opportunities.
According to a recent survey, up to 12% of respondents are now looking to get into cryptocurrencies – not despite the crash, but precisely because of it. On the other hand, only 6.4%, are backing out of crypto investments due to the massive price losses.
The situation is similar on the stock market. As the infographic shows, a poll revealed that just under half of investors have bought shares in recent weeks. Though many are afraid of the upheavals on the stock market, they do not seem to want to turn their backs on shares – possibly also due to a lack of alternatives.
The stock market crash is certainly not attributable to a single factor. Yet the war in Ukraine is undoubtedly driving the prices of many assets southwards. One of several reactions of the West to the Russian invasion was far-reaching sanctions, possibly with the aim of bringing Russia to its knees economically. It remains to be seen whether this will succeed and if the strategy will bear fruit in the long run.
For instance, the Russian rouble has rebounded significantly; in fact, the rouble is now much stronger against the euro than it was before the war began. It is premature, however, to call the West's strategy a failure, since the measures may only take effect in the medium to long term.