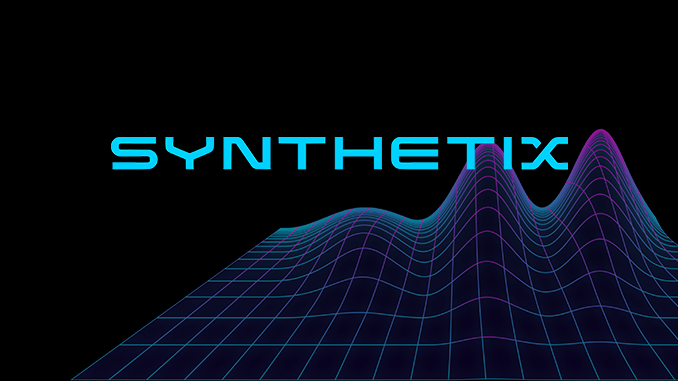 Synthetix (SNX) is rushing from one all-time high to the next these days. High time to take a closer look at this popular DeFi project.
By exceeding the "magic" mark of 20 US dollars, Synthetix marked new all-time highs at the beginning of February. SNX's price gains are at least partly attributable to the highs of capital committed to Synthetix: more than US$2 billion is currently deposited in this DeFi project, making Synthetix the largest provider in DeFi when it comes to derivatives trading. In 2018, the project still started under the name Havven (HAV) and had set out to generate stablecoins. But soon, the team led by founder Kain Warwick recognized the growing interest in Decentralized Finances, renamed its token Synthetix (SNX), and pivoted in a different direction.
The name Synthetix already hints at the idea: In English, there is something of "synthetic" and something of "synchronize" in this artificial word. Because what Synthetix actually does is to map foreign values as tokens. The prerequisite for this is that these values to be mapped involve transparent pricing, which is guaranteed for commodity prices, precious metals, shares and also other cryptocurrencies. Synthetix now lists a good 30 so-called synths, which are designed as ECR-20 tokens and are each available as a bet on price increases (long) or price losses (short). In addition to US dollars, bitcoin (BTC) and Ethereum (ETH), the popular synths at Synthetix include oil, the Nikkei Index, as well as oil and gold. Chainlink (LINK), another flagship case from DeFi's environment, is among those used to feed current market prices.
SNX – the native token at Synthetix
To collateralize synths at Synthetix, the native token SNX is used. SNX also serves as a governance token at Synthetix for decisions about future direction of the platform. Those who deposit SNX with Synthetix simply to secure the ecosystem earn additional by sharing in fees collected. Since SNX is an ERC-20 token, it can and is traded on the leading crypto exchanges. There, SNX has been in a strong positive trend since summer 2020, which started when other DeFi projects such as UniSwap or SushiSwap made headlines with record sales and the DeFi division thus came into the focus of the crypto scene more than ever before. There are no signs of interest in DeFi waning – on the contrary: data from DeFi Pulse shows that the capital deployed in this sector continues to grow rapidly and already totals around 35 billion US dollars.
Conclusion: Synthetix and SNX – a flagship of the DeFi division
SNX's price curve and the capital committed to Synthetix demonstrate: This project is out of its infancy and has earned trust. With its universal concept, Synthetix could also track popular stocks such as Apple or Tesla in the future, for example – there are hardly any limits to the possible synths. Anyone who wants to become active in the Synthetix ecosystem necessarily needs SNX to do so. But also those who simply want to silently observe how the idea of Synthetix continues to grow can participate in the price increases of SNX that are hoped for in the process. Another important point: Although the synths are very generously secured, if they still break out of the automatically set price range, they are frozen at the last price until a reset is performed. This is all organized through smart contracts – and if a mistake creeps in there, trust in Synthetix and SNX can quickly take a big hit.
---
You can buy Synthetix on Binance. Open a Binance Account here and save 10% on fees for a lifetime.