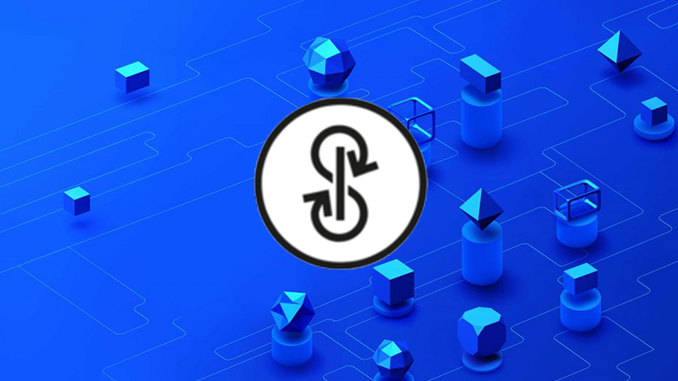 The DeFi section in the crypto industry experiences new Shooting star: yearn.finance (YFI) tripled its price over the weekend and DFI.Money (YFII) could even more than quadruple its. Both crypto currencies experienced all time highs. What is behind YFI and YFII?
Gold digger mood in the matter of DeFi (Decentralized Finance): This weekend the courses of yearn.finance (YFI) and DFI.Money (YFII) took off to breathtaking price gains. On Friday morning, YFI was still quoted at around 14,000 US dollars and is currently at just under 32,000 US dollars. In the night to Sunday, YFI temporarily reached an all-time high of 38,682. The last few days were even more spectacular for YFII: Here, the company started on Friday at a good 900 US dollars and is currently quoted at around 4,350 US dollars. YFII also recorded an all-time high in the meantime, here at USD 5,922. So what makes the two tokens so attractive?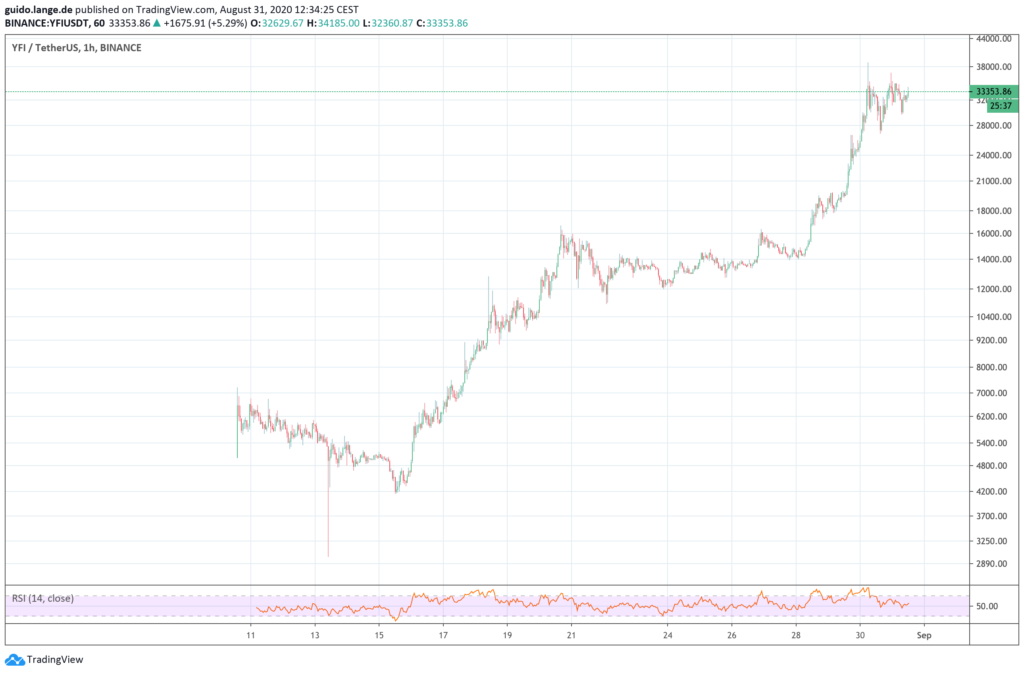 Background to yearn.finance (YFI) and DFI.Money (YFII)
YFI started on July 21, 2020 and is actually designed as a governance token for yearn.finance. This platform promises to determine in real time the best interest rates for lending transactions in leading DeFi protocols and to optimally increase the capital employed. This tactic is called yield farming. YFI is actually a kind of loyalty bonus for investors and allows them to participate in the voting on the future direction of yearn.finance. But apparently, crypto traders have also discovered YFI as a speculative investment instrument, especially with the current maximum amount of YFI of only 30,000 in mind.
YFII is even younger and was launched on July 30, 2020. Here, the starting signal was given by a splintering off of YFI and resulted from the proposal to increase the amount of YFI. Since this proposal was not accepted, YFII was created, which basically follows the same concept as YFI. But even here, a governance token from DFI.Mone seems to become an object of speculation, currently 38,500 YFII are in circulation.
Conclusion: Golden times for investors in DeFI?
The absolute price of YFI is impressive simply because it has far outstripped Bitcoin (BTC). But even with a daily volume of now close to 1 billion US dollars, YFI is still a long way from the 20 billion US dollars in BTC that are traded daily. yearn.finace explicitly points out that it is still in the beta phase and that is probably not much different for DFI.Money. Critics will refer to the debacle with the DeFi token YAM, which is already history again. But YFI and YFII have so far made investors mostly happy and have not had to admit any mistakes in their complicated codes. A guarantor for further positive price jumps is that nevertheless not, competitor will follow. But YFI and YFII are certainly symbols of how DeFi is reviving the crypto industry at a rapid pace and can give early investors dream returns. Chainlink (LINK) and Polkadot (DOT) are other projects that made headlines in the DeFi boom.
---
You can buy YFI (yearn.finance) on Binance. With our link you can save 10% on fees.