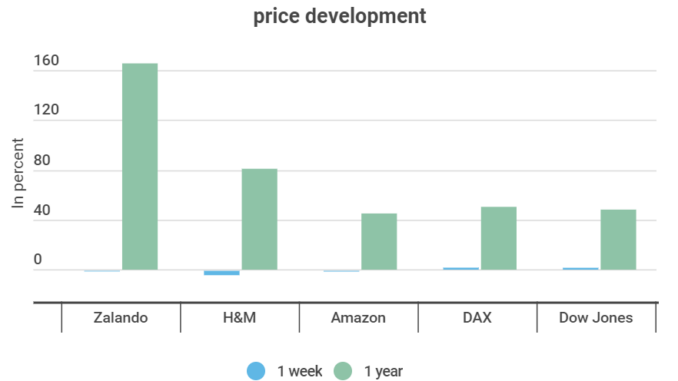 In the past Corona crisis year, the number of active Zalando customers rose by 24.8% to reach 38.7 million. This increase exceeds that of previous years, both in relative and absolute terms, as can be seen in a new infographic from "Block-Builders". The online fashion retailer has benefited from various trends in a number of ways, and more so than many of its competitors.
Zalando took first place in a brand index of the most popular online fashion shops, ahead of C&A and H&M. Competitors such as New Yorker and Zara continue to lag behind.
As the infographic illustrates, the Berlin-based fashion retailer has recently been scoring points for its significantly larger range of sustainable fashion, which increased by 122% between 2019 and 2020. The range has been well received by customers: 40% of active Zalando customers have purchased sustainable products from Zalando, with the proportion of sustainable shoppers more than doubling compared to the previous year.
Additional Trends
Meanwhile, returns among online fashion retailers have actually declined throughout the pandemic. While the rate in 2019 was 17.8%, it was just 15.9% in 2020 – despite the fact that order volumes have risen sharply.
Zalando's business development is also being watched approvingly from the stock exchange floor. More and more investors are looking to buy Zalando shares, and are putting their money where their mouth is. The stock market value has risen by 165.2% in the past year. Other e-commerce competitors such as H&M and Amazon also made gains of 80.8% and 45% respectively.