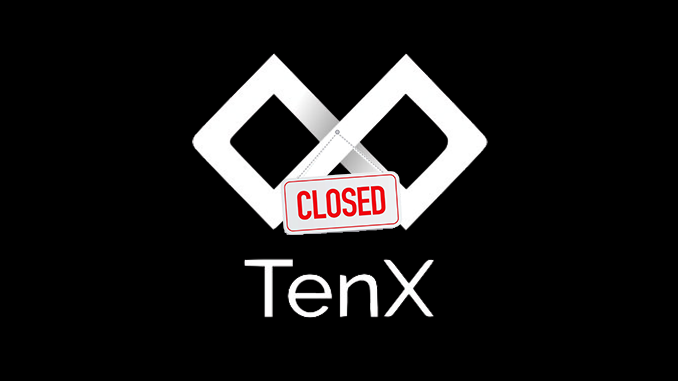 Crypto company TenX has declared the abandonment of its license as an e-money institution. This is likely to render TenX unable to operate in the entire EU. TenX itself does not comment on the situation.
TenX has become known in Germany as an issuer of crypto credit cards. But it seems that this is now finally over. Because as our research shows, TenX has had its license as an e-money institution lapsed in Austria. According to the information available, this license was the basis for TenX's business in the EU area. Now the Austrian Financial Market Authority (FMA) is regulating the supervision of TenX's liquidation.
As recently as October 2020, TenX had spoken of a new beginning when it became clear that no new partner could be found for the issuance of crypto credit cards after the collapse of Wirecard. Since then, however, there has been radio silence on TenX's official communication channels, with no new entries to be found on the blog, Twitter or Facebook since October 2020.
TenX says goodbye quietly and secretly
After its founding in 2015, TenX had been able to raise tens of millions through venture capitalists and by issuing its tokens Pay and TenX. At CoinMarketCap, the token is still listed, but is at Shitcoin level. Whether the investors can hope for repayments in any form is thus open according to the publicly available information.
TenX had also made headlines with the fact that the highly controversial Julian Hosp was in a leading position and was only dismissed in January 2019. The background was dubious and suspected illegal pyramid schemes by Hosp.
In this January, we had already reported after a leak from an insider at TenX that hopelessness and lack of leadership prevailed internally in the company. This account has not been contradicted.
Conclusion: TenX was never successful
TenX's original concept of issuing real crypto credit cards was well received in the crypto scene and attracted investors to invest in the tokens. However, in reality, TenX credit cards never came to market in significant numbers and aside from that idea, TenX really had nothing to deliver. Whether the whole development should be classified as an exit scam remains to be seen. Even now, the approach does not seem serious, as TenX has not communicated its renunciation of the status as an e-money institution in any form that we know of.
---
Best place to buy Bitcoin: