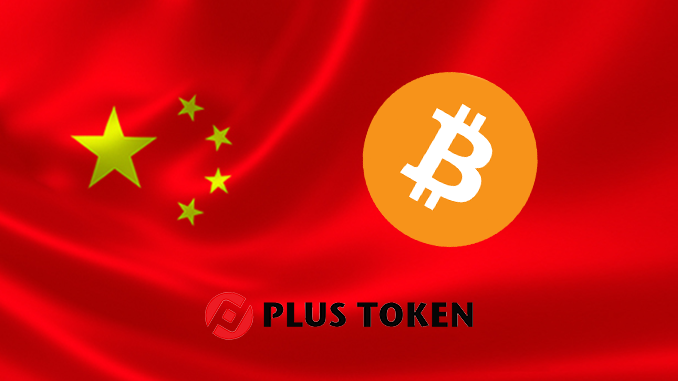 In August 2019, the Chinese PlusToken platform went offline due to an exit scam. Now 15 responsible persons have been convicted and 4.2 billion US dollars have been seized in crypto. Whether victims of PlusToken can hope for compensation remains unclear.
The PlusToken case shook the crypto scene in the late summer of 2019: customer credit balances in Bitcoin and Co. worth the equivalent of around 3 billion US dollars at the time seemed to have disappeared from the face of the earth when the platform closed unexpectedly. Now there are also China messages over the legal processing of the scandal: Accordingly a court of appeal in Yancheng confirmed first-instance decisions, which become valid thereby. For 15 responsible persons of PlusToken this means prison sentences between 2 and 15 years, combined with fines of up to 1 million US dollars. But even more exciting is what happens with the money.
The PlusToken scam – hope for victims?
According to local media reports, the judges found it proven that PlusToken's pyramid system attracted funds from 2.6 million investors between April 2018 and June 2019. These were invested in Bitcoin and several prominent Altcoins, but temporary profits were only distributed to a few. For 7 of the now convicted, the authorities were able to seize assets in crypto, according to court records: 194,775 Bitcoin, 833,083 Ethereum (ETH), 1.4 million Litecoin (LTC), 27.6 million EOS, 74,167 DASH, 487 million Ripple ( XRP), 6 billion DogeCoin (DOGE), 79,581 Bitcoin Cash (BCH) and 213,724 Tether (USDT). This means that part of the loot will continue to disappear for the time being, but in converted terms the confiscated coins are currently worth 4.2 billion US dollars.
The verdict states that the seized values will be handled in accordance with the law and that profits will benefit the state treasury. The authorities are thus sitting on a crypto-treasure and it is unclear whether this will be used, at least in part, to compensate the victims of PlusToken. If you had funds at PlusToken, it might be worth keeping your eyes open now.
Another exciting detail: When the Bitcoin course collapsed in March, experts suspected that some of the Bitcoins had been brought onto the market by PlusToken and led to the price collapse. This may now be regarded as secured, because the court mentioned substantial sums in Bitcoin, with which representatives of PlusToken had succeeded in withdrawing these from access by money laundering. Also now a clenched sale of the seized crypt values could cause exchange rate fluctuations.
Conclusion: PlusToken will go down in cryptographic history as a memorial
The ever-recurring promise of being able to earn money with Bitcoin and Co. in no time at all has also been applied by PlusToken. In Germany there are for instance Bitcoin Trading Bots, which recruit with automated profits and behind which fraud is nearly always hidden. The good faith of investors had used PlusToken for its management level and then placed the probably largest exit Scam of crypto history. The image of Bitcoin and Co. is naturally damaged by such criminal machinations. There are nevertheless sufficiently respectable crypto stock exchanges, which offer genuine profit chances with the trade with BTC and Altcoins – only you must worry as investors naturally already about the strategy and entrust this not to any windy platforms.
---
Best place to buy Bitcoin: