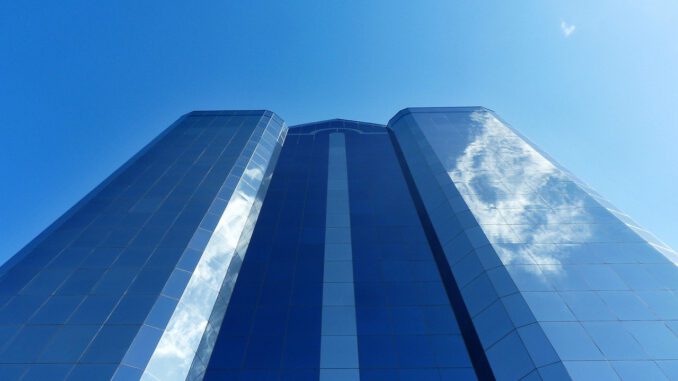 Residential construction in Germany was responsible for €51 billion in revenues last year, compared to €26.3 billion in 2010. As a new infographic by Block-Builders.de shows, the latest figures also indicate that, either despite or due to the crisis, German citizens are putting their faith in concrete gold. For example, up to 26% more new building permits were issued in Baden-Württemberg in May than in the same month of the previous year.
There was a considerable decrease in the number of completed homes in the Federal Republic between 1997 and 2010. However the last 10 years have seen an increase in new construction and conversions. Some believe that low interest rates are playing a major role in this.
Borrowers paid an average of €166,805 in interest on a mortgage of €300,000 (borrowing rate of 5.04%). In 2021, they would only have to pay an average of €33,803 on the same loan amount (borrowing rate of 1.14%), according to calculations by Sparda-Bank. At the same time, however, ancillary acquisition costs for real estate are on the rise, climbing 72% over the past decade.
Meanwhile, Google analytics indicate that search volume for the term "building plot" reached a 5-year high over the course of the Corona crisis. In the face of government policies and a shift to home working, more and more people are willing to relocate further from the city to the countryside to find their dream property.
Bild von Yves Bernardi auf Pixabay