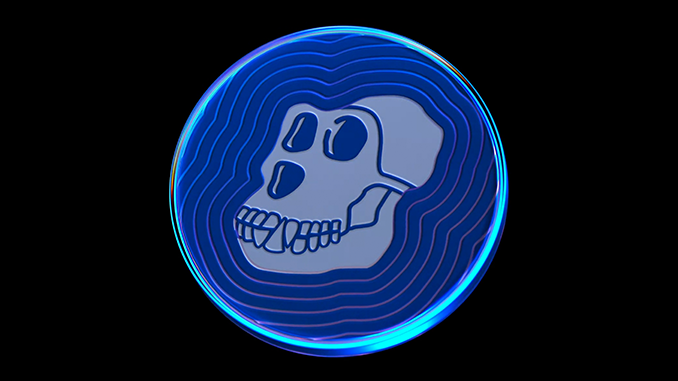 ApeCoin (APE) has been traded on global crypto exchanges for a week now and has developed momentum for its debut. But now critical voices are getting louder, which doubt decentrality at ApeCoin.
ApeCoin (APE) has been the hyped altcoin of the hour since its launch a week ago, and has established itself among the top 40 most capitalized cryptocurrencies. The announcement of a metaverse "Otherside" for ApeCoin is keeping attention high, and optimists see APE heading toward new horizons. But on Reddit, for example, it's also possible to follow up on why a blind purchase of ApeCoin could turn into frustration. The stumbling block are two interconnected facts that we have already pointed out from the first report.
This is because when ApeCoin is distributed at launch and over the coming years, basically 53 percent of all APE is distributed to selected groups and can only reach the free market from there. Now, it's not uncommon for new crypto projects to give founders, developers, early investors and supporters access to the project's coins or tokens for free or at heavily discounted prices. But the distribution at ApeCoin, which is listed on the website, already seems very brash. 15 percent of all APEs go to the employees of Yuga Labs, which laid the foundation for ApeCoin with the NFT project Bored Ape Yacht Club. Those who own one of the 10,000 Bored Ape Yacht Club NFTs will also be richly gifted with APE. The founders of Yuga Labs have reserved 8 percent of all Apecon and 14 percent will go to "supporters." Combined, that's 53 percent of all APE, according to discussion participants on Reddit, which aren't bought for free at all, but distributed to small groups of people for free.
ApeCoin Foundation – are majorities predetermined?
Basically, a newly established ApeCoin Foundation is supposed to determine and organize the future of APE. Again, this in itself is a typical pattern of how crypto projects are set up. After a transition period, the decision-making processes pass to the community – and ApeCoin is seen as a ballot for democratic procedures. The ApeCoin Foundation even has prominent faces on board the provisional board, which could open doors. In the statute, they are up for election for the first time after six months. But if the majority of all APE is then still, or anyway, in a small club of enthusiasts who already raked in considerable profits through Bored Ape Yacht Club? Where is then the realistic chance for co-determination or is it perceived at all? The inherently ironclad principle of decentralization is fuzzy here, at least even from the starting point.
Conclusion: ApeCoin is a risky investment
Whether APE will go down in crypto history as a bizarre meme coin or develop traceable value is unpredictable at this early stage. With the goal of a metaverse, ApeCoin occupies a trending topic and the teaser in video form for it is exceedingly attractive. To be fair, it should also be noted that a good portion of the allocated APE cannot be sold directly, so profit taking is not completely possible for beneficiaries immediately. But without a real proven use case, APE remains a risky investment for now.
---
Open a Binance Account here and save 10% on fees for a lifetime.