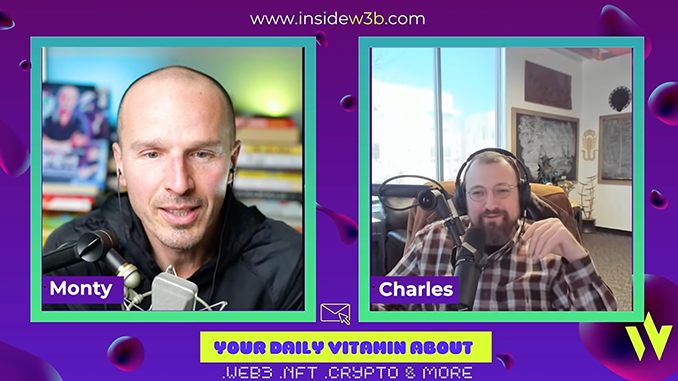 At Cardano (ADA), founder Charles Hoskinson sees economically important advancement on the horizon through upgrades in June and October 2022. Cardano had recently disappointed expectations.
The founder of Cardano (ADA), Charles Hoskinson, is once again acting as a professional optimist. In an interview at the crypto show InsideW3B, Hoskinson gave consistently positive forecasts for the future of Cardano. Two major technology upgrades to Cardano are planned for June and October this year, which will open up new opportunities for ADA, Hoskinson said. The Alonzo upgrade at Cardano, rolled out in September 2021, fell short of expectations and has opened the door just a tiny crack wide for ADA toward DeFi. With just over 300 million committed to DeFi at Cardano, the ecosystem is running far behind competitors, data from DeFiLlama shows.
Hoskinso now calls out three main goals for Cardano in 2022: Competitiveness, Sustainability and Self-Determination. The planned upgrades will help it catch up technologically with competitors such as Solana (SOL), he says. Whether the comparison to Solana is so well chosen, after the network there has experienced sensitive disruptions, remains to be seen. What also distinguishes Cardano, he says, is its community of more than 3 million people. These are to be more closely involved in the further development of ADA under the slogan self-determination. Hoskinson understands sustainability to mean organic growth of the ecosystem.
What should improve with upgrades Vasil and Hydra at Cardano
Cardano had seen its first small update this year in early February , which slightly increased network capacity. In June, the Vasil upgrade is expected to make the network much more efficient, and Hoskinson is already painting the picture of many new DApps for ADA after that. However, it is only with the Hydra upgrade – now scheduled for October – that sidechains will become possible for Cardano and thus, at least theoretically, high scalability. From the crypto company behind Cardano, which has been renamed Input and Output global, it can be heard that capital of more than 1 billion US dollars is expected to be deposited for DeFi under ADA as early as this summer. That would still put Cardano among the top 15 ecosystems for DeFi.
Bottom line: optimism for ADA justified?
Hoskinson's credibility has suffered greatly recently as a result of inconsistencies in his curriculum vitae, and even before that the self-confident 34-year-old has repeatedly attracted attention with promises that could not be kept. Thus, the latest statements should first be understood as an advertising drum for Cardano. The schedule and content of the Vasil and Hydra upgrades for ADA have yet to be proven in practice.
---
Best place to buy Bitcoin and Cardano (ADA):