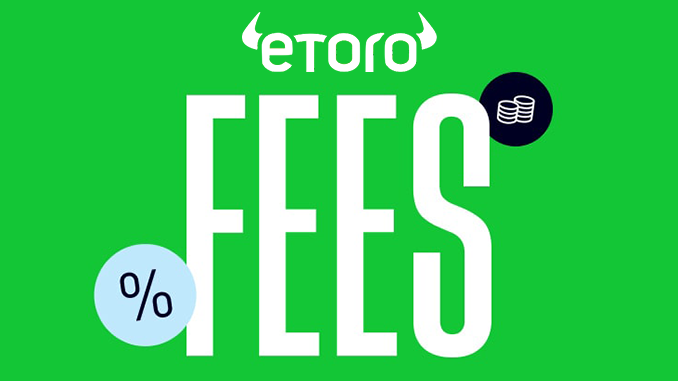 The trading platform eToro has changed its fee structure for cryptocurrencies. From now on, there will be a uniform fee of 1 percent for both buying and selling, regardless of the specific cryptocurrency.
Fees play an important role when choosing a crypto exchange or neobroker for everyday business. In the case of eToro, customers repeatedly criticised that the fees for trading Bitcoin and Co. were not very clear. This is because eToro assessed the fees depending on the respective cryptocurrency. While Bitcoin's fee of 0.75 percent was within the usual market range, altcoins such as Tezos (XTZ) were also subject to unpleasant surprises of 5 percent fees. But now eToro has put an end to this confusion, as can be seen from the relaunch of the fee page for crypto.
eToro now describes its fees for buying and selling cryptocurrencies as "simple, unique and transparent". When opening or closing a position, a 1 percent fee is now always charged, no matter which coin is involved. This fee is added to the market price, which is the bid-ask spread. The fees for a sale are now also charged by eToro when customers view their portfolio online. This now reflects the real current value at eToro and does not hide any sales fees.
eToro now lists almost 60 different cryptocurrencies, so a standardisation of the fee policy was actually long overdue. After all, who wants to deal with the details before every single trade to see if they can get better conditions with another provider? However, it also remains clear that you can save money with fees of less than 0.1 percent on pure crypto exchanges such as Binance or FTX. In return, however, you forego the advantages of eToro such as continuous German-language support and the possibility of conveniently investing in other asset classes such as shares, commodities and ETFs.
Conclusion: eToro as a universal trading platform is a good place to start
For years, eToro has been proving that it does not regard the cryptocurrency segment merely as an accessory, but continuously improves it in line with customer wishes. Good examples of this are the steadily increasing number of listed cryptocurrencies, reductions in minimum amounts and now a simplified fee schedule. Another important feature is that eToro allows you to transfer your Bitcoin and other cryptocurrency balances to external (hardware) wallets, something that competitors such as Trade Republic do not allow. If you want to manage diversified investments in different asset classes on one platform, eToro is a good choice. Advanced crypto traders will continue to prefer Binance, FTX or another pure crypto exchange, because lower fees and more options are convincing there.
---
Best place to buy Bitcoin: